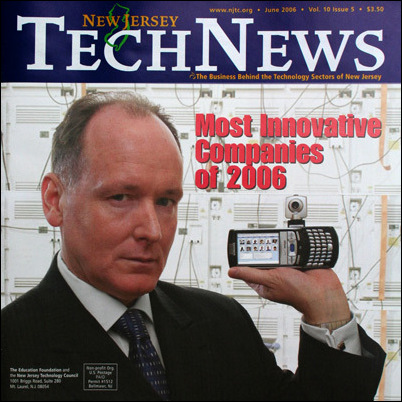 New York, NY (PRWEB) August 24, 2006
The traditional cell phone is in for an important transformation and Streamphone is the leading the way. Streamphone offers the ability to enjoy wireless video phone calls and web conferencing calls at six cents a minute in many parts of the world.
Streamphone is a smart software video client that allows anyone to make a simple more meaningful video call or web conference event with audio, video, and PowerPoint slides. Technologies like Streamphone are reinventing the experience of corporate and consumer communications, and in the process, recreating how corporate America communicates with customers, employees, governments, investors, and the media.
Instantstream, Inc. is a startup operating in the converged telecom marketplace. Creator of Streamphone, the company established the web conferencing service in 2004. In 2006, with the creation of the IMLEC (Interactive Multimedia Local Exchange Carrier) technology (version 3.0), Instantstream positions itself in the telecom pack and bridges the gap between online streaming media services, web conferencing, legacy VOIP solutions and wireless video – all within an interactive collaboration platform. Now from anywhere in the world, from any PC, MAC, SUN, Linux and Pocket PC, Smartphone or office phone, business people can setup live video calls and conference with 12 or more team members -- make international phone and video calls to any person for under 6 cents a minute without using precious cell phone minutes.
Additionally, Streamphone 3.0 now offers the facility to broadcast to an audience of many thousands of viewers right from your MAC, SUN, Linux, Pocket PC, Smartphone and your office phone.
In the future, Streamphone will offer monthly flat rate plans starting at $35 a month for 1,000 minutes -- that's less than penny a minute! Additionally, Streamphone is now able to broadcast up to 12 live or on-demand television or content stations to a Pocket PC. Instantstream is focused on the local, national and international corporate clients, that are publicly traded firms wanting a cost efficient alternative to the complicated, overpriced online web conferencing and electronic corporate quarterly reports. The target customers are the 274 financial firms in New York City and the 5,500 publicly traded firms required to broadcast quarterly reports over the internet.
Before the end of 2006, the company hopes to have inked a contract with the New York City's Mass Transit Authority (MTA) and Homeland Security to deploy Streamphone as an official subway and border patrol surveillance system. Plus, Instantstream is in partnership talks with a number of national and international telecommunication services providers, phone and computer manufacturers, and corporate customers located in Africa, Brazil, Chili, China, Ireland, Japan, Korea, United Kingdom, United Nations and the United States.
http://www.Instantstream.com , Inc, an American company that offers global telephone calls, wireless cell video calls and video conferencing over the Internet through e-mail account. This new technology is called Streamphone™ and it was invented by Michael Daly, the CEO and founder the company.
About Michael J. Daly
CEO of Instantstream.com, he started his career working for projects under Venrock group and has worked as a venture capitalist, entrepreneur and "C" level officer (CEO, COO, CFO, CTO) with both public and private corporate leadership roles and has 26 years of experience in high growth business development, capital formation and venture strategic planning. For about 15 years Mr. Daly has worked in the VOIP, Streaming Media, CRM, ERP, Biometrics, Wireless Telecommunication—for the financial services, entertainment and high technology industries.
Michael Daly has held CEO positions at Manrabbit housemultimedia.com http://www.manrabbithouse.com , CinemaStream and Executant Venture Capital Group. Additionally, Mr. Daly has held the COO, CFO and CTO positions at Mediaondemand.com http://www.mediaondemand.com/main.html, Milton H. Greene Studios, Inc http://www.archivesmhg.com , (others: US Interactive http://www.usinteractive.com , Digital, Compaq, Pioneer Entertainment http://www.pioneerelectronics.com , OAOT http://www.oaot.com ) and was an Adjunct Professor Venture Capital-Entrepreneurship -- New Venture Creation at NY State University at Stony Brook, M.S. MBA for 18 years.
Detailed information on Instantstream, is available on the World Wide Web at http://www.instantstream.com.
# # #