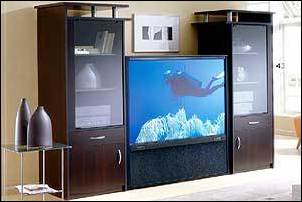 With this new collection, Spacify offers solutions for contemporary living to customers who live in their own apartments or college dorms and are looking for meaningful architectural style and creative living experience. Each product line has been thoughtfully put together so as to offer innovative and versatile furnishing options to these budget conscious customers
Redwood City, CA (PRWEB) August 24, 2006
Spacify Inc. announced the launch of its Loft & Dorm Furniture Collection including ready to assemble (RTA) furniture, primarily to meet the demands of customers with limited living spaces such as apartments, lofts and college dorms. Being constant innovators and trendsetters in the arena of modern contemporary furniture, Spacify has been continuously researching and introducing new collections of modern designer furniture to meet the specific requirements of customers.
"This collection for loft and dorm living spaces from Spacify reiterates the fact that modern furniture can be affordable and functional for the most challenging space and budget constraints. Customers struggle to find modern affordable furniture that is functional for their specific needs, just right for their particular limited space. This Loft Collection offers complete bedroom, dining, entertainment and home office furniture solutions at affordable price points," said Amita Sharma, founder and CEO of Spacify.
"With this new collection, Spacify offers solutions for contemporary living to customers who live in their own apartments or college dorms and are looking for meaningful architectural style and creative living experience. Each product line has been thoughtfully put together so as to offer innovative and versatile furnishing options to these budget conscious customers," she added.
The Loft & Dorm Bedroom furniture collection has been specifically designed to meet the most difficult of demands on space. The complete range of contemporary bedroom furniture collection combines architectural craftsmanship and practical storage solutions. Compact, spacious and versatile – the loft dining furniture is perfect for tight spaces. The home entertainment units are a creative collaboration of innovative thinking and contemporary concepts put together to create technical masterpieces. The loft home office furniture includes contemporary computer workstations, designer desks with ample storage options, sleek and compact filing cabinets.
For additional information about the full range of the new Loft Collection from Spacify, contact Amita Sharma, President & CEO, Spacify, Inc. on 1-866-450-9793 or visit http://www.spacify.com.
About Spacify, Inc.:
Spacify (http://www.spacify.com) is the premier on-line destination for affordable modern contemporary furniture, European furniture, retro furniture and designer furniture. Since 2000, Spacify has brought affordable modern Italian designer furniture to the consumers and designers alike.
By providing a symphony of timeless European furniture, contemporary yet affordable modern furniture, and the procurement of designer furniture from the factories directly, Spacify is uniquely qualified to assist any customer in managing their space on-line. The elegant styles of European contemporary furniture manufacturers are meticulously designed to unify form and function. Customers choose Spacify due to their selection, prices, knowledgeable staff, and excellent customer service.
###