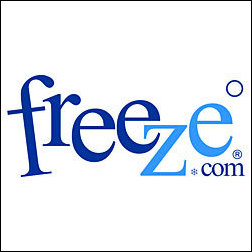 It is my goal to encourage today's youth to prepare themselves for an exciting future in business. The students' energy and enthusiasm was invigorating. It is never too early to get your feet wet in the business world, and the Internet is a great place to start
Saint Cloud, MN (PRWEB) August 24, 2006
Robert Weber, CEO and founding partner of Freeze.com, LLC, a specialist in online marketing services, spoke to over 290 high school students In July and August, 2006, at the summer session of Minnesota Business Venture 2006, a one-week summer camp for high school students to learn about business, financial literacy, entrepreneurship and career direction, conducted by BestPrep, at St. Cloud State University and St. John's University.
"It is my goal to encourage today's youth to prepare themselves for an exciting future in business. The students' energy and enthusiasm was invigorating. It is never too early to get your feet wet in the business world, and the Internet is a great place to start," said Robert Weber.
The weekly session included numerous speakers that shared their knowledge of the business world. Students participated in mock interviews and worked together in small groups called "companies." Each student developed communication, financial literacy and teamwork skills throughout the week. The students finished the week by creating an actual business plan.
About Freeze.com, LLC
Freeze.com, LLC is a specialist in online marketing services utilizing over 80 million registered users. Since 2001 Freeze.com has been a leading provider of results-based interactive marketing services. Much of the company's success is due to the promotion of free products through its websites, Freeze.com, ScreenSaver.com, Wallpapers.com and Ringtone.com, as well as thousands of sites throughout the Internet. The Webers, owners of Freeze.com, are recent winners of the Ernst & Young Entrepreneur Of The Year® 2006 Award in the Minnesota and Dakotas region.
About BestPrep
BestPrep, formerly known as the Business Economics Education Foundation (BEEF), mission is to provide all Minnesota students with the knowledge and skills necessary to be best prepared to face the economic challenges of the future. They are committed to the goal of bridging business and education resources to provide students with the best preparation for success in life and work.
# # #