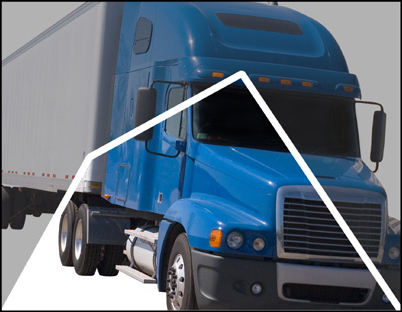 Madison Heights, MI (PRWEB) August 23, 2006
For engine performance, reliability, as well as meeting emission standards, joint integrity must be maintained in critical areas such as turbocharger mounts, exhaust manifold joints and attachments, where extreme heat and vibration can weaken and shake loose standard fasteners. Fortunately unique self locking threaded fasteners eliminate bolt failure and back out by employing an innovative thread locking form.
Imagine harnessing the heat energy of a blast furnace while keeping the vibrational equivalent of a jet fighter's acceleration in check. This is essentially what diesel engine designers worldwide must do to keep diesel trucks on the road and on schedule for thousands of operational hours.
Traditional threaded fasteners face severe limitations in diesel truck engine applications, particularly those with high performance turbo requirements. They are susceptible to shock, vibration, loading, as well as thermal expansion and contraction.
Friction-induced thread galling, or fusing, can also create assembly and service problems when high-resistance prevailing torque nuts are used with high-speed assembly equipment and stainless steel fasteners. Due to galling, prevailing torque nuts may "freeze" before fully tightened during assembly, causing exhaust leakage, gasket failure, reduced engine performance and reduced fuel economy.
To combat these problems, engineers are comparing traditional fastening methods with innovative self locking fasteners that are used by NASA.
The traditional 60° "vee" thread design was originally created to accommodate unavoidable problems such as drill, tap, and die wear; hole and thread size variation; and errors in placement, thread finish, etc. However, they are prone to self-loosening rotational movement, particularly in high vibration environments such as diesel engine applications. Stripping or shearing can also occur since 60° threads position as much as 80% of the clamp load on the first and second engaged thread, permitting subsequent male threads to "float" within the female threads.
Through the geometry and physics of the thread itself, Madison Heights, Mich.-based Spiralock Corp. offers sophisticated self locking fasteners designed to address fastener loosening, and stripping under high temperature and vibration. Instead of the traditional 60º "vee" thread design, Spiralock's self locking fasteners are designed with a 30º "wedge" ramp cut at the root of the female thread. Under clamp load, the crests of the threads on any standard male bolt are drawn tightly against the wedge ramp. Since Spiralock's self locking threaded fasteners provide a mechanical solution to the loosening problem, they are more tolerant of cyclic temperature changes than 60° threads using nylon or adhesives. The thread locking form allows for both thermal expansion and contraction without slippage.
When Mack found that a mechanical crimp nut wasn't meeting its stringent installation and service requirements in mounting a turbocharger to the exhaust manifold in a heavy truck model, it rigorously tested, then adopted, Spiralock's self locking threaded fasteners.
Caterpillar also adopted Spiralock self locking threaded fasteners for diesel engine applications such as turbocharger mounts, exhaust manifold joints and attachments, after thorough testing by its technical center.
Across the board diesel engine engineers, including Shanghai Diesel Engine, one of the largest engine manufacturers in China, are solving design challenges using Spiralock's self locking threaded fasteners.
Spiralock Corporation
Kate Turowska
Phone: (248) 543-7800
Fax: (248) 543-1403
# # #