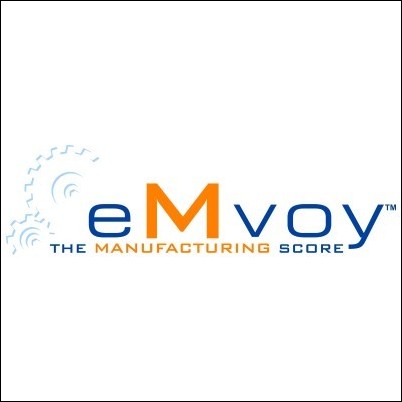 With annual US industrial sales exceeding $1.5 trillion, the stakes are high
Chicago, IL (PRWEB) August 25, 2006
eMvoy today announced the eMvoy Score™, the first national rating system for US manufacturing.
The new system, available at eMvoy.com, calculates a score for manufacturing companies by evaluating 24 different quality, reliability and stability factors. Companies are then assigned a ranking from one to five, which rates their competitive ability and their overall presence in the unsteady US manufacturing environment.
"With annual US industrial sales exceeding $1.5 trillion, the stakes are high," said Craig Landy, CEO of eMvoy. "The eMvoy Score is the essential missing piece for the vendor selection process. We condense relevant information about each company into a single icon to give our users an instant means of evaluating US manufacturers."
The number of professional purchasing agents has continued to decline, making the task of selecting reliable vendors a critical challenge for companies nationwide. "The eMvoy score is helpful at every stage of the process, especially in helping buyers narrow down a short list of potential suppliers," said Landy.
Users can search for industrial products and services and receive relevant lists of ranked manufacturers at http://www.eMvoy.com.
In the coming weeks, eMvoy will be releasing the Best Manufacturing States list with top ten states whose companies have earned the highest eMvoy Scores.
Craig Landy, who leads the Chicago-based team that developed the eMvoy Score, also founded SearchEngines.com, a popular online search engine resource.
# # #