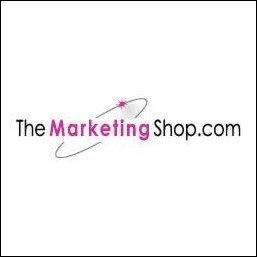 This Web-based lead generation tool captures leads via the Web and inserts the prospects' contact information into a database application housed on a control panel accessible from our server
(PRWEB) August 24, 2006
On the heels of growth and expansion, Jenna Ryan, President & CEO of The Marketing Shop.com, announces the launch of the anticipated email lead drip system called the "Lead Engine.™"
With May 2006 sales totaling over $75,000, the Dallas Web design company is looking to hire new staff and is in process of moving into new offices. Ryan attributes the success of her start-up Web development company to its sales-driven focus, commitment to excellent Web content, turnkey automation features and continuing investments in new technology.
The Lead Engine™ is designed to simplify, integrate and automate the processes required for Web lead generation, capture and follow-up.
"This Web-based lead generation tool captures leads via the Web and inserts the prospects' contact information into a database application housed on a control panel accessible from our server," says Ryan. "Once the lead is in the system, clients of The Marketing Shop are then able to create and schedule follow-up email campaigns that will automatically be sent to the prospects."
Email newsletters are shown to create an emotional bond between the sender and the recipient, making them even more valuable as a mode of business communication.
"The key to a successful lead follow-up and email newsletter system is dependent upon the quality of the content being sent, the consistency of the message and whether or not the campaign was opt-in," says Ryan. She says that emails that are sent without being requested are considered spam. "Anyone can send an email newsletter. It takes dedication to write one worth clicking and reading."
This Lead Engine™ will also serve as an email newsletter sending device useful for dozens of other communicative tasks such as client, investor and employee relations. This lead management tool allows clients to organize prospects into groups depending upon custom variable factors allowing for a more targeted and personalized email information dissemination than ever before.
Many of The Marketing Shop.com's search engine optimization clients will test the beta version of this new tool. Such companies include Fort Worth Real Estate; Arlington, TX Real Estate; Oil & Gas Royalties; Fort Worth Texas Homes; North Dallas Realtor; Dallas Divorce Attorney; Long Beach Realtors; Houston Roofing Company; Houston Auto Lease; Lexus Auto Lease; Miami Florida Condos & Real Estate; Fort Worth Mortgage & Real Estate; Lehi Utah Homes; Dallas Criminal Law Attorneys; Dallas Personal Injury Attorneys; Dallas Divorce Attorneys; San Diego Real Estate; Long Beach Homes; and Construction Bond Alternatives.
For more information about the Lead Engine or Dallas Web design, contact:
The Marketing Shop.com
http://www.the-marketing-shop.com/
4950 Keller Springs, Ste: 445
Addison, TX 75001
Phone: 972-458-8080
# # #