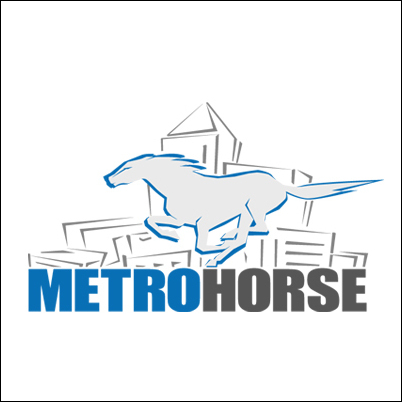 The current process for finding competent and qualified service providers is one that is tedious and time-consuming
Hackensack, NJ (PRWEB) August 30, 2006
MetroHorse.com, a Website that lets local service providers advertise and compete for customers in an online bazaar, opened its virtual doors last week. Those heavy yellow books are now a thing of the past. Feldman & Koretsky Associates is proud to announce the launch of http://www.MetroHorse.com, a revolutionary Online Marketplace where buyers and sellers of any type of service imaginable can meet in a single online location to do business without the ordinary hassles involved. Whether you are looking for an oil change – catering for an event – construction services for your home, or even a haircut, you can find it all on the MetroHorse Online Marketplace.
When a registered user enters a ZIP code and category such as "plumber" or "construction contractor," a list of companies appears, ranked by their distance from the given address. The user then clicks on any search result to pull up a comprehensive and interactive profile. The listing company may use logos, photos, video or music to attract the searcher's attention in addition to the text description that lists contact information, services offered and other specifics. Companies can provide customized coupons as well.
In a more powerful feature, shoppers can let companies come to them. Users can tell the Website what they are looking for, the ZIP code in question and how much they're willing to pay. MetroHorse will contact the advertisers that fit the criteria and kick off a reverse auction in which a number of vendors compete to offer the best price. The buyer is not obligated to buy anything from the winner.
"The current process for finding competent and qualified service providers is one that is tedious and time-consuming," says Alexander Koretsky Co-President of MetroHorse.
The MetroHorse Online Service Marketplace makes what once used to be considered an arduous and time-consuming process, a quick and easy one.
Members of the MetroHorse online community enjoy countless benefits. Service providers on the MetroHorse marketplace can connect to hundreds of potential service buyers in their local area to expand and grow their business. They have their own personal space to advertise, promote, and list their services for sale. All service providers have personalized profiles that include company's bio, certifications, licenses, service offerings, video commercials, logo and business banners, as well as many other features to make their profiles stand out.
MetroHorse is a one stop shop for any type of services where service buyers can browse providers' business profiles that include ratings and reviews by other members and prices on services that they offer. A buyer can also start an online auction and watch as service providers compete against each other to get their job. Service buyers can contact providers directly, or if they feel uncomfortable picking up the phone, they can communicate by using message boards located throughout the marketplace.
"This company is very much against outsourcing," says Vitaly Feldman Co-President of MetroHorse. "Recent polls have shown that the United States has lost nearly 3 million jobs over the last three years, with at least 15 percent outsourced to a foreign country as well as at least 14 million service-sector jobs are at risk of being outsourced over the next decade. The use of the MetroHorse Online Marketplace is only available and limited to the American public, as this company is determined to keep American jobs in America."
In the race for online service marketplaces, MetroHorse is leading the pack.
MetroHorse is a proud member of the New Jersey State Chamber of Commerce and the Commerce and Industry Association of New Jersey. To learn more about MetroHorse you can log on to http://www.MetroHorse.com
###