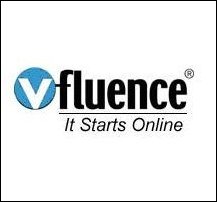 We are excited to be expanding our operations with this new Chicago hub lead by Nina Shariff
San Diego, CA (PRWEB) August 29, 2006 —
v-Fluence Interactive Public Relations Inc., a public affairs and issues management firm, has named Nina Shariff vice president and head of a new Chicago-based company location. Headquartered in San Diego, v-Fluence also has operations located in Boston, Washington, DC and St. Louis.
Shariff will lead the v-Fluence technology practice and focus on product development and business growth. She'll also work to grow a key product line, which includes a proprietary Web site analysis tool that documents site attributes and compares them to current best practice standards.
Shariff comes to v-Fluence from Ragan Communications, Inc., where she edited various public relations and Web site communications newsletters for more than seven years. Additionally, Shariff has presented and participated in panels at several PR industry conferences and worked as a freelance writer and contractor for several Web site development, search engine marketing and online monitoring projects.
"We are excited to be expanding our operations with this new Chicago hub lead by Nina Shariff," said v-Fluence President Jay Byrne. "From her years as editor of Web Content Report, Nina brings unparalleled knowledge of the online public affairs industry and related best practices that is certain to benefit our clients and corresponding company growth."
About v-Fluence Interactive Public Relations, Inc.
v-Fluence Interactive Public Relations, Inc. is a public affairs and issues management firm dedicated to helping their clients take advantage of the Internet and manage online risks. v-Fluence clients include the world's largest corporations and best-known brands, major trade and professional associations, respected non-profit groups, government agencies and leading academic institutions.
For more information, visit: http://www.v-fluence.com/
v-Fluence news: http://www.v-fluence.com/home/v-fluence-news.html
Jay Byrne: http://www.v-fluence.com/home/about-us/v-fluence-team/jay-byrne.html
Contact:
Mark Hannah, v-Fluence
774 262 9429
# # #