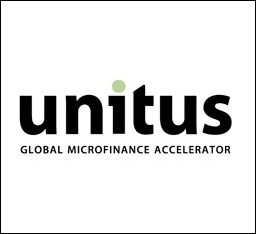 It's a great privilege to join the Unitus team
Redmond, WA (PRWEB) September 12, 2006
Unitus, Inc., a creator of innovative solutions to global poverty, today announced that Donna Cordner has joined Unitus as Senior Vice President. Cordner will guide Unitus's efforts to grow value-added consulting services aimed at accelerating growth while linking microfinance institutions (MFIs) to the capital markets.
Cordner brings to Unitus more than 20 years' experience in the financial services and microfinance industries. Most recently Cordner was Chief Executive Officer of HOFOKAM Limited, the largest rural MFI in Uganda. Her responsibilities included human resource management for a widely-dispersed staff of 75, operational results, regulatory compliance and financial reporting, as well as the transformation of the MFI into a regulated financial institution. During her tenure as CEO, financial results for HOFOKAM improved dramatically, with 75 percent of branches reporting profits for the first time in 10 years. Cordner is also Co-founder and Managing Director of Uplift Uganda, an organization which identifies, funds and monitors community-sponsored programs supporting microfinance in western Uganda.
Prior to her work in Uganda, Cordner was Managing Director and Global Head of Telecom and Media Structured Finance at Citibank/Solomon Smith Barney, where she led the bank's global efforts at structured financing and advisory services for non-investment grade telecom and technology clients, with a focus on emerging markets. Before working at Citibank, Cordner was Managing Director and Head, Telecom and Media Project and Sectorial Finance for the Americas, at Société Générale. There she directed overall origination, structuring, negotiation and execution of debt and capital markets financings.
Cordner has also held executive roles at ABN-AMRO, Republic National Bank of New York, and Chase Manhattan Bank. As Senior Vice President, Telecom Finance - Global Relationship Management, at ABN-AMRO, Cordner led a team of 300 professionals worldwide and had management responsibility for a portfolio in excess of $14 billion in exposure and $50 million in revenues.
In addition, Cordner serves on the board of directors of Millicom Cellular International, a Luxembourg-based international cellular operator, where she is heavily involved in new corporate investments and expansion, including all financial transactions. Cordner is also on the board of directors of Tele2, Europe's leading alternative telecom operator with 30 million subscribers in 22 countries. Cordner is fluent in Spanish and holds a masters degree in International Political Economy, Summa Cum Laude, from the University of South Carolina, and B.S. from Georgetown University.
"It's a great privilege to join the Unitus team," said Cordner. "I'm deeply impressed by the organization and their focus on growth. Unitus recognizes that microfinance must move away from a donations-based model and become a commercial activity if it is to have sustainable, long-term impact. I look forward to being a part of Unitus as we help bring about this evolution."
Bob Anibale, Citigroup's Global Director of Microfinance, said that, "Donna possesses a keen understanding of the financial markets and technology and she has a reputation for delivering results. By applying her talents and energy to microfinance, I'm confident Donna will make an enormous contribution to Unitus and its partners in their efforts to expand access to financial services and reduce poverty."
Said Unitus President and CEO Geoff Davis: "We couldn't ask for a more qualified person than Donna for this key role of senior vice president. She shares our vision of a commercially viable microfinance industry that brings financial services to millions of people currently trapped in poverty. With her experience and her passion to make a difference in our world, Donna's joining Unitus is not just a win for us, but for the entire industry."
About Unitus:
Unitus, Inc. is a nonprofit organization creating innovative solutions to global poverty using a venture capital model. Unitus dramatically accelerates the growth of microfinance institutions (MFIs) and demonstrates that many MFIs can be run as profitable, large-scale, poverty-focused businesses with links to formal capital markets. As of July 2006, Unitus had 10 MFI partners worldwide serving more than 860,000 poor clients. By 2015 Unitus MFI partners plan to reach 10 million clients in India alone. Based in Redmond, WA, USA and with offices in Bangalore, India, Unitus relies on innovative financial instruments and the resources of like-minded individuals and foundations to fulfill its mission. Unitus received the 2006 Fast Company Social Capitalist Award for taking an innovative, business-minded approach to alleviating global poverty. For more information about Unitus, please visit: http://www.unitus.com.
Media Contact:
Robert Lowry
Public Relations Associate
Unitus
Tel: 425-881-2574
###