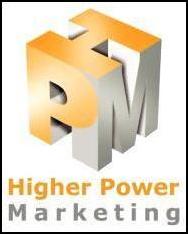 We have professional copywriters that literally do nothing but write ads specifically focused on producing results
PHOENIX, AZ (PRWEB) September 22, 2006
Following a year of stellar growth in which revenue jumped 400 percent, Higher Power Marketing (http://www.hpowermarketing.com) has taken the next step by expanding its capacity to generate direct response for advertisers.
The Arizona-based company, which specializes in per inquiry (PI) advertising, has expanded its media partnerships to include the largest network of performance-based television stations and a newly formed network of Web sites and radio stations.
"These additional media networks, in radio, TV and the Internet, will give us the ability to deliver potentially thousands of leads in a week for any given client, instead of hundreds," says President and CEO Peter Feinstein.
The key to PI – also known variously as pay per lead or direct response– is that the client advertises for free and pays only for results. HPM has relationships with media outlets across the country – radio, television, print, movie theaters and Internet – and access to their unsold inventory. The agency acquires the rights to the unsold time and/or space for its clients, which pay only for qualified responses. Thus, a client can establish a stable cost per lead within its business plan.
What qualifies as a response is negotiated between the client and HPM. Packages can be structured for a variety of results: per inquiry (any response), per lead (name and contact information) – even per sale. HPM is a leader in PI advertising and one of only a very few firms to offer a money-back guarantee.
HPM's emphasis on results appeals to clients who care about how well their advertising works, not necessarily when or where it runs. "The client makes money; the station makes money; and we make money," Feinstein says. "Everybody wins."
HPM's expanded lead-generation capacity (basically, the amount of unsold ad space it can tap) has Feinstein bullish about raising Higher Power to a higher level.
"We're taking clients that were averaging 135 leads a week to between 700 and 800," he says. "Another, which had been averaging 200 leads per week, is up to about 3,000. We're going to take different client – a financial services company – from about 100 a week to close to 2,000."
HPM can do this because it has boosted the volume of its output. The agency has expanded its list of television affiliates to more than 1,000. It also has added about 3,000 radio affiliates, putting the total between 10,000 and 11,000 stations. On the Internet, Feinstein says, "We are able to access more than 2,000 content- and advertising-driven sites. That is about double what we had before – a 100 percent increase."
Sean Driscoll, chairman of Knoxville, Tenn.-based Madison Media Works, says his clients have seen a 20-to-30 percent increase in leads while still in the testing phase of their HPM campaigns. "They deliver leads; they deliver them on time; it's a great system," Driscoll says. "They are the only ones in that business that we would even think of working with."
Full Service Agency
HPM's slogan is, "Advertising that works, or your money back!" The agency agrees to generate a specific number of inquiries during the course of each campaign. If it fails to produce the number promised, it will refund the client's money for the unproduced leads, less production costs and a 20 percent commission.
The agency works with clients from start to finish.
"We have professional copywriters that literally do nothing but write ads specifically focused on producing results," Feinstein says. "We make the phone ring with qualified leads, or we persuade potential customers to visit a Web site."
Most importantly, this is trackable advertising. HPM provides exclusive toll-free numbers and Web addresses for potential customers to respond. When they do, the PI advertising agency is ready with turnkey solutions for clients. It handles call center services and arranges fulfillment.
Variety of Clients
The agency's recent boost in lead-generation capacity has drawn clients from two additional business sectors: information services and weight-loss programs. Other client sectors include:
Health insurance

IRS tax resolution
Structured settlements
Higher education
Mortgage
Credit counseling
Tort litigation
Home/lifestyle improvement
Business opportunities
Home care products
Travel vacation sales
Automotive aftermarket
Debt elimination
Medical discount programs
HPM's expanded distribution network – along with its systematic approach to converting ads from an expensive line item into a stable cost per lead that provides a return on investment – could pay off for companies interested in growing their businesses without the usual risks associated with advertising.
http://www.hpowermarketing.com
###