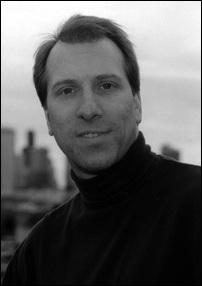 read this book before you start a business blog!
Seattle, WA (PRWEB) September 25, 2006
The organizers of the Blog Business Summit conference, along with partners Marqui, Six Apart, and Attensa have announced that they will offer 500 copies of the highly-regarded business blogging book Publish and Prosper: Blogging for Your Business for free through their Website.
"This is the book I wish I had a year ago when I first started the EasyStreet Business Blog," wrote business blogger Day Tooley in July.
The reviews on Amazon have been similarly positive, with readers calling the book "indispensable" and "practical." One reader raved, "read this book before you start a business blog!"
This offer was made possible through the generous sponsorship of Blog Business Summit partners Six Apart, Marqui, and Attensa.
Interested parties should visit the Blog Business Summit's book website at http://www.blogbusinesssummit.com/book. Some terms and conditions apply to this offer.??About the book:?Publish and Prosper: Blogging for your Business was written by DL Byron and Steve Broback. It is part of Peachpit Press/New Riders' Voices that Matter series. It is the definitive hands-on, how to guide to business blogging.
About the people behind the offer:
Blog Business Summit is an annual conference series focused on business blogging. The next conference will take place in Seattle, WA October 25-27 2006 and promises to be the best Blog Business Summit yet.
About Marqui:
Marqui's software suite empowers you to easily and cost effectively manage and measure a wide range of communications initiatives, such as Web content management, corporate blogging, e-mail campaigns, newsletters, sales tools, Web (RSS) feeds and more.
About Six Apart:
Six Apart Ltd. provides award-winning blogging software and services that change the way millions of individuals, organizations, and corporations connect and communicate across the world every day. Founded in 2002 by husband and wife team Ben Trott and Mena G. Trott, Six Apart has grown into a global company with its headquarters in San Francisco, CA, and offices in Europe and Japan. The company continues to lead in the blogging and social media industry with the Movable Type publishing platform, the TypePad hosted blogging service and LiveJournal, an online community organized around personal journals. In June 2006 Six Apart introduced a preview version of Vox, a hosted personal blogging service that will be publicly available in late 2006. For more information, visit the Six Apart corporate blog at http://www.sixapart.com/.
About Attensa:
Every day, millions of pieces of metadata are being generated by RSS news feeds from Websites and blogs. RSS metadata can include information about an RSS news feed article such as the title, author and date of creation. It can also include information about how users are interacting with the information by tracking which specific articles are being read and which articles are being ignored or deleted. The Attensa RSS network is based on unique, proven intellectual property in a scaleable RSS architecture that efficiently organizes, distributes and measures RSS news feed articles and their associated attention metadata.
###