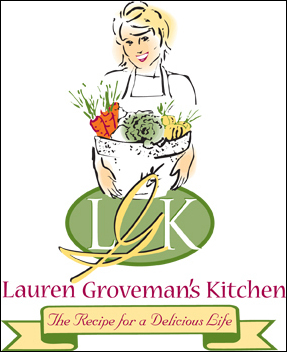 Real home cooking can bring a family together and inject a healing calm into even the most hectic household
Larchmont, NY (PRWEB) October 4, 2006
Remember when families actually ate together at dinnertime? Nowadays, with moms, dads and teens all living their lives in fast forward, family mealtimes often give way to fast foods, TV dinners, and meals where teenagers and their parents do not eat together. Although we may no longer live in a "Leave it to Beaver" or "Donna Reed" world, food and lifestyle expert, Lauren Groveman, who is frequently seen on MSNBC and who is the host / producer of the James Beard, award-winning talk-show, "Food, Family & Home 'Matters' with Lauren Groveman," explains why it is imperative that we get the family back to the dinner table. Her new website, http://www.laurengroveman.com fully exemplifies her philosophy.
Says Groveman, "A study was conducted by The National Center on Addition and Substance Abuse at Columbia University and it was discovered that children who ate dinner with their families were less likely to smoke, drink or use drugs. The study compared teens who had five or more family dinners per week with teens who had two or less dinners with their family per week. The teenagers who ate less dinners with their families were three times more likely to try marijuana; two-and-a-half times likelier to smoke cigarettes; and more than one-and-a-half times more likely to drink alcohol. The study also showed that teens who had five or more dinners a week with their parents experienced lower levels of stress and felt as though they could go to one or both of their parents to talk over serious problems. Their conclusion was that, in order to raise healthy kids, we've got to get the family back to the dinner table."
Groveman, who is the author of two highly-acclaimed cookbooks, "Lauren Groveman's Kitchen: Nurturing Food for Family and Friends" and "The 'I Love to Cook' Book: Rediscovering the Joy of Cooking for Family and Friends," encourages families to make it a priority to gather with their loved ones around a dinner table for regular "moments of togetherness" -- whether that be once a week or once a month.
Key to Groveman's family bonding strategy involves understanding the difference between eating a meal and feeling nurtured when eating a meal. "Real home cooking can bring a family together and inject a healing calm into even the most hectic household," she says. "If you take pre-prepared food and put it on a platter, you are telling your family to 'eat.' However, if you sit down together at a candlelit table after a chicken has been roasting or some onions have been sautéing, you are encouraging your family to 'relax and breathe'.
Groveman further explains that "breathing feeds every part of us (not just our stomachs) and helps us become fully restored. "When we feel restored on every level of our being, we are better able to achieve a balance between our commitments outside the home, and what we want to do for, and with, our families."
For moms and dads who would like to learn how to bring their teens back to the table, Groveman, whose recipes have been featured in "The New York Times," "The Daily News," "Newsday," "Bon Appétit," "Food & Wine," "Victoria," "Better Homes & Gardens," "Modern Bride," "Brides," "Lightstyle" and "Fine Cooking Magazine," teaches non-vocational (hands-on and demonstration) cooking and baking in classes given in her home-based cooking school, as well as in various culinary facilities throughout the US. Additionally, she offers a selection of her favorite and most comforting recipes, as well as step-by-step instructions, and printable shopping lists on her website, http://www.laurengroveman.com, where readers can also ask questions pertaining to any food, family or lifestyle issue.
"If you want to uplift the emotional, physical and spiritual well-being of your teenagers, provide them with a lovingly-prepared home cooked meal," she concludes. "Fill your living environment with rich aromas, soothing tastes, comforting sounds, and that warm feeling of togetherness, and your home will be a place where your teenagers will feel nurtured and fortified."
Want to get your teenagers hooked on family meal time? Start with Lauren Groveman's Perfect Roast Chicken. This juicy, savory, golden brown roast chicken recipe, which was the first "real meal" Groveman ever made for her husband in the early days of her marriage remains her all-time, favorite roast chicken recipe and a favorite of all who try it.
# # #