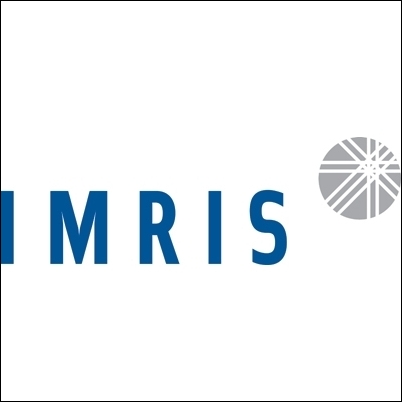 At IMRIS, we have a
Winnipeg, Manitoba (PRWEB) October 2, 2006
Barnes-Jewish president, Andrew Ziskind, M.D. and IMRIS CEO David Graves announced today that the hospital will install the IMRIS advanced surgical imaging system to service two operating rooms. The iSPACE suites include Siemens Espree high field intra-operative MRI scanning, integrated surgical image guidance, and full information and data management. Unique to the Barnes-Jewish project is a fully-integrated audio-visual capability, enabling surgeons to compare the intra-operative MRI scans to previous scans and patient records, and to videoconference and consult with other medical experts worldwide during surgical procedures.
The iSPACE suites will be incorporated into the design of the ORs currently under construction in the hospital's second floor west pavilion. The Barnes-Jewish OR renewal project is the most extensive of its kind in the country, with a $100 million budget that will provide 44 new ORs and 86 pre-post surgical beds. The iSPACE suites will be operational when the OR renewal project is complete in early 2008.
The iSPACE suites have a number of unique and innovative features that place it at the forefront of surgical imaging technology, most notably the patented movable ceiling-mounted MRI. The use of this imaging system is much safer, as the patient is never moved once positioned for surgery. iSPACE can be used in multiple surgical applications, although it will be primarily used for neurosurgical procedures at Barnes-Jewish, giving surgeons virtually instant feedback to assess the effectiveness of the surgical procedure and adjust if necessary. At Barnes-Jewish the MRI scanner can be used in separate operating rooms, on multiple patients and this greater flexibility translates into improved care for patients and more efficient use of an important investment.
Barnes-Jewish Hospital and IMRIS will also be embarking on a research partnership, working together to explore and develop new applications and technology for the iSPACE intra-operative imaging system.
"Precision is extremely important in neurosurgery and the high resolution intra-operative images provided by the iSPACE MRI system will enhance our work in the OR," said Dr. Ralph Dacey, Washington University neurosurgeon and department chair at Barnes-Jewish Hospital. "Our research partnership with IMRIS will extend and enhance the capabilities of intra-operative MRI and its contribution to helping us achieve better outcomes and enhanced patient care."
"At IMRIS, we have a "surgery-centric" approach to developing technology. That means fulfilling the patient's needs by focusing on making the surgical team's job easier," said IMRIS President and CEO, David Graves. "We look forward to working in partnership with Barnes-Jewish to keep their facility at the forefront of excellence in advanced surgical imaging. It will benefit not only their hospital, but the entire community of St. Louis."
"The iSPACE surgical imaging system will enhance patient safety and improve surgical outcomes," said Dr. Ziskind. "With this system, Barnes-Jewish Hospital takes another significant step forward in providing state-of-the-art health care for patients in St. Louis, the Midwest and across the nation."
Barnes-Jewish Hospital at Washington University Medical Center is the largest hospital in Missouri and the largest private employer in the St. Louis region. An affiliated teaching hospital of Washington University School of Medicine, Barnes-Jewish Hospital has a 1,700 member medical staff and is consistently ranked on the Honor Roll of America's Best Hospital's by U.S. News & World Report, ranking #8 in the nation in 2006. Barnes-Jewish Hospital is a member of BJC HealthCare, one of the nation's largest health-care organizations. For more information visit http://www.barnesjewish.org.
IMRIS Inc designs and manufactures advanced surgical imaging systems for use in cranial, spinal and general surgery applications. IMRIS is focused exclusively on providing fully integrated surgical imaging solutions that support the effectiveness of the surgical team. For more information visit http://www.imris.com.
For additional information:
Jeanne Elliott, IMRIS, (204) 480-7070
Jennifer Arvin, Barnes-Jewish Hospital, (314) 286-0301
###