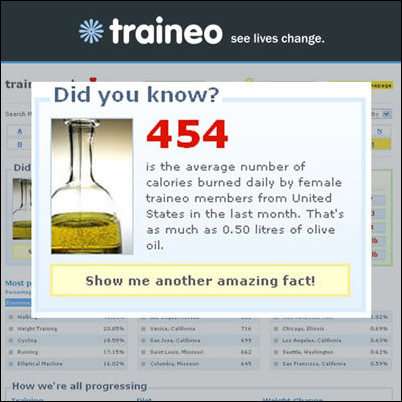 I'm biased, of course, but I think the tracking tools are second-to-none
Cambridge, MA (PRWEB) October 3, 2006
Alasdair McLean-Foreman led a very active lifestyle growing up in Bath, England. In high school he excelled in athletics, which caused a flood of recruiting letters from U.S. universities. His decision to attend Harvard was a bittersweet one. "I was so excited to attend Harvard and to have the opportunity to continue my running," McLean-Foreman explained. "But at the same time, I was nervous. I had such a strong support system in England. My friends, my running club, my family -- it was a difficult decision."
Thanks to that strong support system, McLean-Foreman not only survived four years at Harvard, but he excelled even beyond his own expectations. "When I first arrived at Harvard, I needed my support system from home. But after a year or two on campus, I relied equally as much on my new support system -- my teammates, my professors, and my friends. Without both groups I don't think I would have made it through Harvard."
Today, two years removed from Harvard, McLean-Foreman still lives in Cambridge, Massachusetts, only a few miles from campus. And although he still relies on a strong support system, his focus now is building a support system for others. Earlier this year, McLean-Foreman started traineo.com, a simple, yet robust weight loss tool. He's since brought on four other Ivy League graduates and a team of software experts who share the same vision -- using the internet as a way to develop an interactive support network for individuals trying to lose weight.
So why would an overachieving Harvard Track & Field captain want to tackle weight loss? "When I first came to America I was shocked by the number of obese people. We have our share of health problems in the UK, but obesity is not as prevalent as it is here. My parents always stressed the importance of helping others and I thought, 'This is something I can do'. From that point on I focused my energy on the health and fitness industry. I tried to figure out where there was a need and how I could service it."
But McLean-Foreman's first attempt wasn't the blockbuster for which he had hoped. In 2004 he launched HDO Training, an online personal training tool. The product has been very well received, earning "Best e-Trainer Website" honors from Men's Journal, and it brings in enough revenue to keep the lights on. "It's a great product that's been used by over 15,000 people, but I wanted to do something more. I wanted to create something that truly engaged people from all over the world. I wanted to build an active and healthy online community. And I wanted it to motivate people and facilitate the creation of support networks."
Traineo.com achieves those goals with almost counterintuitive efficiency. It provides members visually rich tools that allow them to track their fitness activity and diet on a daily basis. But what separates traineo.com from other health and fitness tracking tools is its simplicity. Workouts are logged in a matter of seconds and the application takes care of all the calculations (e.g., calories burned). Not interested in measuring every cup of yogurt and every ounce of chicken? No problem with traineo.com - just use the sliding scale to rate your daily diet from 'Poor' to 'Great'. It takes care of the rest.
"I'm biased, of course, but I think the tracking tools are second-to-none," McLean-Foreman says. "Some people might be interested in tracking every single minute detail on a daily basis, and that's fine. There are some great tools out there for that. But our research indicated a need for something much simpler. Something that was easy-to-use, fast, and visually rich. Members log their data and then instantly get visual feedback through graphs and charts."
"But it's not entirely about the tools," he adds. "Trying to achieve any goal requires a strong support network. That is particular true for weight loss. Studies have shown that individuals trying to lose weight are more successful if they have a support network that motivates them regularly. That's how traineo.com is attempting to tackle obesity - through motivation and support."
Traineo.com provides motivation and support through two primary channels - one rather innovative and the other rather standard in today's internet age. First, traineo.com members can select up to four 'Motivators' in their profile. These Motivators receive a weekly email from traineo.com with feedback about their 'Motivatee' -- the person trying to lose weight. At any point the Motivator can also log into the site and see how their Motivatee is getting along. Did they workout yesterday? How is their diet? Are they showing signs of improvement?
"I've tried several other diet and exercise websites including paid services and after a while they get boring and I lose motivation. My experience at traineo.com has been completely different, I've got my son and my daughter both supporting me and keeping me on track... I love this idea!" – Sarah, Santa Monica, CA.
The second source of motivation comes from traineo.com's active and like-minded community. Pulse is a member-driven tool that showcases global fitness trends and offers fun fitness facts relating to the traineo.com community. Sticking to it's core value of providing simple, easy-to-use, visual tools that help people reach their health and fitness goals, Pulse is presented in a simple visual format. It provides dynamic data based on the trends of traineo.com members, which motivates and inspires by literally allowing them to keep a finger on the pulse of the community.
"Traineo.com's motto is 'See Lives Change' and we make sure that is built into every facet of the tool," explains Jennifer Lee, traineo.com's VP of Sales and Marketing, a Harvard graduate with a degree in Psychology, and a former varsity athlete in basketball and track. "Individually, members can see their progress across weeks, months, or years. But they can also see how other members in the community are doing and also check out fun facts relating to our real-time member data."
Traineo.com Pulse Examples:
Visit http://www.traineo.com/pulse to see more live statistics from the traineo.com community.
Fun Fact: 454 is the average number of calories burned daily by female traineo members from the United States in the last month. That's as much as 0.5 liters of olive oil per day.

Most Active City Today: Traineo.com members from Venice, California, USA burned on average 831 calories per person making it the most active city in the community.

Most Popular Activity: 40% of traineo.com members walk for their workouts making it the most popular workout.
A running ticker on the homepage displays the total number of calories burned to date by the traineo.com community. The speed in which it ticks along is rather impressive. And motivating.
About Traineo.com
Traineo.com is a free and intuitive weight loss application that offers effective exercise and diet visual tracking tools. More than a simple training log, traineo.com also provides members with a built-in support system through its social networking community. Members can choose up to four 'motivators' who receive weekly email updates outlining the member's progress toward his/her weight loss goals. Traineo.com also offers resources and tips from the world's leading health and fitness experts through a database of articles and within the active discussion forums. Traineo.com was launched in August 2006 by HDO Group LLC.
About HDO Group LLC
HDO Group LLC is a provider of innovative health and fitness technology and services via the internet. Founded by Alasdair McLean-Foreman, whilst studying at Harvard University and competing for England in Track and Field, HDO Group LLC was formed in 2000 with a mission to offer an exciting new dimension to consumers in health and fitness markets.
Technology by BluBolt
HDO Group LLC partnered with UK based BluBolt (http://www.blubolt.com) to develop the technical components of traineo.com. For more information on the technology behind traineo.com please visit http://www.traineo.com/blubolt.
# # #