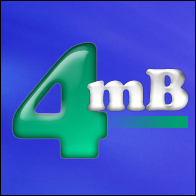 We are excited that 4myBenefits has selected HR.BLR.com to power their HR-Wizard program.
Cincinnati, OH (PRWEB) October 3, 2006
4myBenefits, Inc. a leading vendor of online benefits communications services, announced today a partnership with Business & Legal Reports (BLR) to power 4myBenefits' compliance tool, HR-Wizard. The new HR-Wizard program was successfully unveiled to 4myBenefits brokers nationwide in late September to widespread acclaim.
The partnership will provide 4myBenefits customers access to BLR's industry leading compliance and compensation toolset, HR.BLR.com, through 4myBenefits' HR-Wizard program. The core functions of HR-Wizard are plain-English analyses of all state and federal HR and Compensation regulations. HR-Wizard also provides daily HR news and a wealth of compliance and training tools, including more than 165 PowerPoint presentations, 460 sample policies, 215 quizzes, and more than 800 job descriptions. HR-Wizard also includes BLR's Instant HR Answers, a revolutionary new service that guarantees expert answers to tough HR questions within one business day. 4myBenefits' customers will also have access to BLR's Salary Finder, which provides in depth salary data for more than 2,400 jobs filterable by industry, employer size, and even local markets.
"We are thrilled to offer 4myBenefits clients access to BLR's compliance analysis toolset," remarked Justin Peter, Vice President of Marketing at 4myBenefits. "Every day brings new and greater legal challenges to all employers. HR-Wizard gives our clients a powerful tool to navigate today's compliance minefield with confidence."
"Since its launch in 1999, HR.BLR.com has become the premiere compliance and training website for HR professionals," said Managing Editor Chris Kilbourne. "We are excited that 4myBenefits has selected HR.BLR.com to power their HR-Wizard program."
About 4myBenefits, Inc.
4myBenefits, headquartered in Cincinnati, Ohio, is a leading vendor of benefits communication services for brokers and their clients. Founded in 1999, 4myBenefits has been the forerunner in developing a service-oriented business model that delivers affordable, high-tech HR communication systems for small and large employers. 4myBenefits is distributed by a national broker network of over 200 brokers, helping them enhance their agency websites and deliver innovative solutions to their clients.
About Business & Legal Reports, Inc.
Business & Legal Reports was founded 28 years ago by Bob Brady, an attorney who saw the need for plain-English compliance and training resources for HR, safety, and environmental managers. BLR's attorneys, analysts, and journalists are experts in their respective markets. They constantly research federal and state legislation, best practices, industry trends, and impending developments that can affect your organization. All our products are delivered in plain English and organized into practical, easy-to-read formats. BLR now offers more than 500 products for the U.S. federal and state markets.
This press release was distributed through eMediawire by Human Resources Marketer (HR Marketer: http://www.HRmarketer.com) on behalf of the company listed above.
# # #