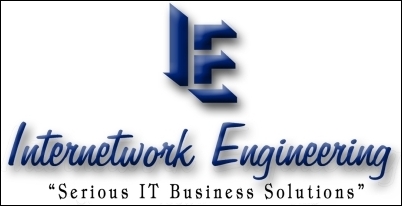 Charlotte, NC (PRWEB) October 4, 2006
Internetwork Engineering (IE), the Carolinas' leading Cisco provider, has been awarded Cisco Systems® Gold Partner status for its technical expertise in planning, designing, implementing and supporting Cisco network solutions; and its ability to continuously deliver excellence in customer satisfaction for over 10 years.
The Gold Partner designation is the highest level technical certification from Cisco's partner program and offers the maximum level of credibility in the marketplace. Cisco's Gold Partner program ensures the consistent delivery of industry-leading support. In fact, many governments and large corporations require Cisco Gold Certification as part of their requests for proposal (RFPs).
The Gold Partner status is attributed only to companies that have successfully met the rigorous Cisco testing and evaluation criteria including specified levels of Cisco certified personnel, multiple Cisco technology specializations and measurably excellent levels of customer service and satisfaction.
To be eligible for Gold Partner Certification, IE had to earn all of the following Cisco technical specialty designations: Advanced Routing & Switching, Advanced Security, Advanced Unified Communications, and Advanced Wireless LAN.
Gold Partner status further recognizes IE's commitment to employing engineers with the industry's most elite individual Cisco certifications including Cisco Certified Internetwork Experts (CCIEs).
Greg Rivers, founder and president of Internetwork Engineering says, "Cisco Gold Certification validates that IE is better prepared than ever to meet our customer's needs and support their business initiatives. Our ability to design, deploy and maintain integrated customer networks is underscored by the multiple technology specializations required for Gold Partner status. This designation provides strong recognition of the professionalism and expertise of our people."
IE was founded in 1996 with a focus on Engineering Excellence. The company quickly became one of the top data network engineering firms in the Carolinas delivering complex, mission-critical data network solutions for companies such as Family Dollar and Carolina's HealthCare System. Ten years later, IE continues to apply their passion for excellence in engineering to deliver network solutions that improve productivity and increase competitive advantage for their clients.
To find out more about IE's business solutions visit http://www.ineteng.com or call Sandra Huerta at 704-943-5618.
###