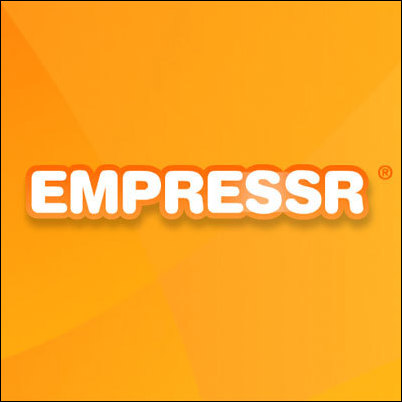 Not only does Empressr join the growing list of Web 2.0 applications that are accessed by browser-based clients
New York, NY (PRWEB) October 6, 2006
Fusebox, an award-winning interactive agency, announced the launch of the beta version of Empressr, one of the first Ajax-Flash based web applications that lets businesses and individuals create, share and store presentations online.
"Not only does Empressr join the growing list of Web 2.0 applications that are accessed by browser-based clients," explained Bryan Thatcher, President of Fusebox, "but it goes beyond current presentation applications by enabling you to incorporate rich-media features like streaming video and animation to create truly dynamic presentations."
Empressr was developed to address a missing link in the marketplace—the ability to create rich, multimedia presentations without software. The Empressr beta release comprises a user interface with features such as slide management, text formatting and image placement, with the ability to embed or link to external rich-media such as audio, video, and animation. Empressr can be embedded in a web page or blog. It can also be sent as an email with a link to a url— eliminating the often-cumbersome process of emailing large presentation files.
Businesses and individuals wishing to create presentations using Empressr should visit Empressr. The application is free and easy to use. Users don't need to register when creating a presentation — only to save and upload assets.
A custom enterprise version of Empressr is also available and includes advanced workflow and collaboration tools, as well as an offline tool which allows individuals without Internet access to edit presentations. Compatibility with Microsoft PowerPoint and the OASIS open document format will be available soon.
Empressr follows Fusebox's long history of designing, web-based solutions for its clients. By leveraging rich Internet application technologies such as Flash and Ajax, Fusebox has been able to create an application that is available anywhere, anytime without the headaches of managing installs, versions, operating system compatibility and upgrades.
About Fusebox:
Fusebox is an award winning interactive agency that develops people-centric digital brand experiences, employing strategy, creative, and technology services. Headquartered in New York, the company was founded in 1989, has a team of 40 employees and is privately held. Fusebox's clients include JPMorgan Chase, Goldman Sachs, Discover Network, Time Warner Cable, ESPN, MTV, and CNN. For more information, visit: Fusebox's website.
Laura Michaels 212-929-7644
###