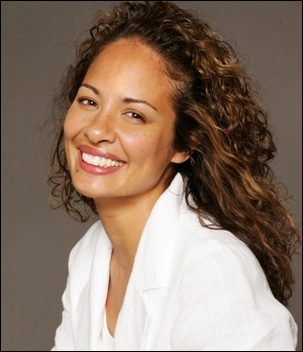 Our mission is to end racism, ignorance, and fear of others. We want to help each and every child cultivate a deep appreciation and respect for cultures different than their own. We will celebrate diversity
Los Angeles, CA (PRWEB) October 11, 2006 -–
Introducing the world's first multicultural DVD series specifically created for both children and grown-ups to enjoy learning about different world cultures. One Wee World announces the release of their ground-breaking premier DVD, "One Wee World Celebrates Mexico," available October 1st at One Wee World.
Creator, Founder and Spokeswoman, Tracy Douglas, a model/commercial actor turned stay at home mom/entrepreneur, created her company, One Wee World, LLC, to realize her dream of helping children learn to embrace diversity. "Our mission is to end racism, ignorance, and fear of others. We want to help each and every child cultivate a deep appreciation and respect for cultures different than their own. We will celebrate diversity," she said. "We're inviting parents, educators, and caregivers to 'Globe-Trot with Your Tot.'"
Each children's DVD is dedicated to celebrating different world cultures by providing an entertaining, educational interactive media experience. Grown-ups and children alike will be enchanted by the content-rich, interactive DVD with special features designed to help them learn about world cultures through artwork, language, colorful dress, traditional foods, music, dance, games, and much more.
Each One Wee World DVD will focus exclusively on one country. The guides for each half-hour, whirl-wind journey will be Ambassador Tracy (Founder Tracy Douglas), and her charming animated friend, Ambassador Kiki.
Inspired by her own multicultural background, Tracy sought to create "a DVD series that will fill a void in multicultural programming for children. There's nothing like this out there. I know. I looked everywhere for it for my own three year old son. That's why I created One Wee World."
One Wee World. Celebrating Children Everywhere.
###