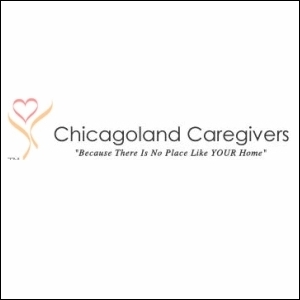 People have no idea how much the different senior living communities cost and they usually assume Medicare pays for it and it does not
Chicago, IL (PRWEB) October 12, 2006
Chicagoland Caregivers, Corp., provides professionally managed in-home care for seniors and for those seniors who may be considering moving to a retirement community, Chicagoland Caregivers' Senior Living Advisor assists them to find the right community to meet all of their needs.
"We recognize that some seniors will find a retirement community more satisfying than remaining at home, especially if they have lost a spouse or live in a neighborhood where they are no longer familiar with their neighbors," says President Julie Northcutt. As a provider of affordable, customized home care for seniors, it is natural for Chicagoland Caregivers' clients to ask them to help with other senior services.
Because there is such a broad range of choices and prices for senior living, Chicagoland Caregivers' Senior Living Advisor answers questions about the available options and takes seniors on tours of the communities. "Just as you would turn to a real estate agent for guidance in purchasing a home, our Senior Living Advisor assesses the care needs, monthly financial budget and lifestyle requirements to evaluate appropriate senior communities," says Northcutt.
There are more than 100 senior V [Assisted Living], Independent Living and Continuum Care Communities in the Chicagoland area, costing from $1,500.00 per month to more than $7,000.00 per month. Just as the cost varies, the services provided also vary, with some communities offering meals, transportation and caregiving services as part of the monthly rental fee, while other communities charge separately for extra services, if they provide them at all.
"People have no idea how much the different senior living communities cost and they usually assume Medicare pays for it and it does not," says Lisa Sneddon, Senior Living Advisor. "Health conditions of a senior also must be taken into consideration for a move to be successful, as some communities do not accept seniors with memory loss and others will require a resident to relocate if their situation changes to require nursing care," says Sneddon.
Medicare does not pay for senior living communities and does not pay to provide a caregiver in the home nor in a nursing home. Medicare will cover the cost of a temporary nursing home stay, up to 100 days, with pre-approval by a doctor for rehabilitation care after a major surgery or medical incident. Seniors must pay privately for their long-term care, either at home or in a senior community, unless they have purchased a long-term care insurance policy that covers such care needs.
Ms. Sneddon saves seniors time with their search for a retirement community because she is personally familiar with the area communities, knows their management teams, costs and services and can present the options that best fit the client's care needs, budget and geographical preference. She will also make the tour appointments and accompany the senior on tours to make sure they are asking the right questions. As many seniors do not have adult children who live in the Chicago area, or have adult children who may work full-time, Ms. Sneddon is able to keep the process moving forward and relieve stress for the senior and their family members.
"Many times the process of moving may take several months, as the senior emotionally prepares for the transition. Other times seniors fall in love with a community and are ready to move as soon as possible, just the same as when you are looking for a new home when you are younger -- you may fall in love with the first house you walk through, or it may take longer to find the right one," says Sneddon. The process of making a permanent move to a retirement community often brings with it the added anxiety about downsizing a lifetime of possessions. She stays in touch with the senior client and their family throughout the entire process. She also provides a service to coordinate all the details of the move for the client, if they would like this extra assistance.
Just as there is no charge for using a real estate agent when you are buying property, as the seller absorbs the cost, there is no charge for using the Senior Living Advisor service. The retirement communities absorb the cost of the service.
Chicagoland Caregivers' provides caregivers for both short-term and long-term assignments, and can provide caregiving support for clients before and after a move to a retirement community. "We have some clients who desire to stay at home forever and other clients who tell us that eventually they will want to sell their home and relocate. We create a customized Care Plan for all of our clients, which includes the elements for healthy aging: nutritious diet, physical and mental exercise, and socialization," says Northcutt. According to the U.S. Census Bureau, the U.S. population age 65 and older is expected to double within the next 25 years, which will place even more demand on the supply of appropriate retirement communities. Some of the most popular locations already have waiting lists.
In addition, Chicagoland Caregivers acts as a resource for senior care issues, by providing a free informational website, http://www.chicagolandcaregivers.com. Seniors and their family members can find information about local senior events, support groups, drug studies, meal delivery services, transportation options and senior care services on the website.
Chicagoland Caregivers http://www.chicagolandcaregivers.com provides in-home care service to seniors, and others in need of in-home care, with a Case Manager actively managing the caregiver and the care. All employees of Chicagoland Caregivers have been thoroughly screened and have successfully passed background and reference checks. The company provides for all employee payroll taxes, along with Worker's Compensation Insurance and opt-in Health Care Insurance. As part of their training, caregivers receive complete eldercare training and are provided with continuous education. Chicagoland Caregivers operates independently and offers quality personal assistance 24-hours a day. For more information about Chicagoland Caregivers, contact at 312.633.9005.
# # #