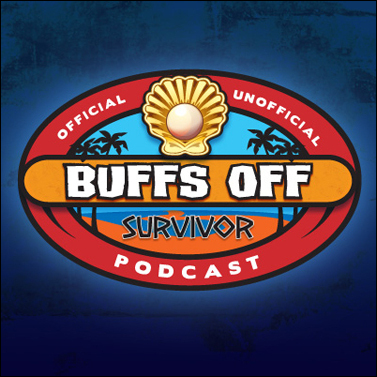 join me I'm a leader
Pukapuka, Cook Islands (PRWEB) October 9, 2006
Just when you thought it was safe to update your iTunes … Buffs Off™, The Official Unofficial Survivor Podcast Episode 4 has been disgorged from the belly of a beached blowfish and made ready for human consumption. Join us as our culturally problematic platoon of palavering podcasters – Lance Manion, Christmas Whetstone, Clay Melon and Sterling Inwood – put it all in perspective. Is there no depth where our castaway critics won't sink? And whose back will receive the next dagger of deceit? Subscribe to the podcast at BuffsOff.com.
Lance Manion summarizes the October 5th Survivor edition with its latest intrigues, as JP gives one too many orders and gets sent back to the volleyball court, Ozzie pines for his lost Cecilia, Adam is sent to Exile Island and Candice returns. The girls work while the boys sit and scratch themselves, and after Cao Boi climbs a tree and knocks a baby booby from its nest, he and a tear-stained Jonathan return the nest and Cao Boi's booby booty. Ozzie swims circles around Raro, then lands some big fish and the grudging respect of our critics. And Stephanie goes for the sympathy vote, moaning that she's the weakest link, lulling JP into a lethal lala landing.
Will Ozzie's famous moods start swinging again, or will his meds keep working him into the frontrunner position? Is there an immerging estrogen alliance, or will Parvati keep hanging with the boys? Did Nate know that JP was about to be sucker-punched? Is he rethinking his "join me I'm a leader" strategy? And were those real tears? What about the secret alliance between Candice, Parvati and Adam, will it last? Or is Candice on her way out?
Will the tribe forgive Cao Boi's baby booby blunder and can Sterling Inwood say that fast three times? Will Candice and Parvati on stretchers make Clay Melon's list of the perfect tropical sandwich? All will be revealed by tuning into Episode 4 Buffs Off, The Official Unofficial Cook Islands Survivor podcast at BuffsOff.com. Here listeners can also weigh in with their comments and the issues they would like addressed in future episodes by commenting on the Buffs Off blog.
About Buffs Off™
Buffs Off is the free, Official Unofficial Survivor podcast produced each week in an abandoned WWII radar installation by the four remaining inhabitants of the unoccupied portion of Pukapuka Island in the Cook Islands. The native commentators -- Lance Manion, Christmas Whetstone, Clay Melon and Sterling Inwood – weigh in each Friday with a new podcast and blog posting on Buffsoff.com, as only these frontline observers can. The growing Buffs Off Survivor community share ideas and inspiration through regular blog commentary on the Unofficial Official site, BuffsOff.com.
###