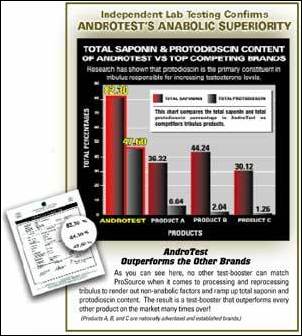 I'll probably always have some association with WWE, and I may come back and wrestle here and there on special occasions. I do it because I believe it's where I'm supposed to be. It's been a career of nothing but positive things.
Manasquan, NJ (PRWEB) October 11, 2006 –-
At 41 years of age, the former World Wrestling Federation champ can still mix it up in the ring with professional brawlers half his age. How does Shawn Michaels do it? Is it the workout regimen? Enormous drive and determination? His newfound faith? All that and more, the champ asserts. How about that breakthrough testosterone booster, AndroTest?
The champ grins. AndroTest. From ProSource. His secret weapon. Yeah, that too.
Ring legend Shawn Michaels has done a lot of living. He's worn the WWF championship belt; he's won Tag Team gold and the Royal Rumble. He's been bedridden with a devastating spinal injury. He's partied hard in the fast lane, but is now a dedicated husband, father and born-again Christian. He's also emblematic of a new kind of athlete, one enjoying a greatly extended residency at the very pinnacle of his sport, thanks the highly potent testosterone-boosting technology found in ProSource AndroTest.
"I don't usually rave about a lot of products," Michaels says, but just like his close friend and fellow wrestler Kevin Nash, who saw his testosterone levels almost double over a four-month period, Michaels saw and felt an immediate difference when taking a regular daily dose of AndroTest. His strength and energy levels soared and his recovery time was lightning fast. Today, at 6'1" and weighing in at an utterly lean and ripped 205 pounds, "The Showstopper" is still a mainstay in the WWE ring and a massive crowd favorite wherever he appears.
Meanwhile, his remarkable experience with AndroTest has recently been supported scientifically by a notable, well-controlled clinical study recently conducted by a team of medical doctors in a medical college and hospital.
Landmark Study Documents 218% Increases in Free Testosterone Levels
Preliminary data from that placebo-controlled, double-blind study (soon to be published in a leading medical journal) indicate that AndroTest caused statistically significant increases in free testosterone levels, up to 218% over baseline, and statistically significant increases in total testosterone levels, as high as 275%. These results were obtained in a study conducted with 31 healthy adult men aged 35 to 55 years, over a period of 4 weeks. Amazingly, some subjects using AndroTest experienced nearly a three-fold increase in their testosterone levels.
Michaels is an ardent believer in the new technology. In fact, a recent AndroTest hiatus only reinforced AndroTest's superior efficacy. "My supplementing was going so well, I thought I would take a month off of AndroTest," he says. "I really noticed a difference. First and foremost, my motivation to train was not anywhere nearly where it was when I was taking AndroTest. And my endurance throughout the workout and the intensity was not even in the ballpark of what it was when I was taking it. (When) I started back on it, I'm telling you, my hardness in just the first week and a half was so noticeable it's not even funny. My lifts shot back up and I just recovered from workouts so much faster. That's critical in my demanding profession."
Now, his lesson learned, Michaels has been sure to keep AndroTest in his daily nutrition arsenal. "My supplementing is just far and away one of the biggest improvements I've made in the last couple of years," he says. "It's consistency. When I get up in the morning, I'll have my coffee, a thermogenic, and my AndroTest."
With four more years on his WWE contract and every accomplishment imaginable already on his resume, Michaels foresees his retirement somewhere on the horizon. But he won't be slowing down a bit. "I can see myself helping young guys move up, helping the company move into the next generation," he says. "I'll probably always have some association with WWE, and I may come back and wrestle here and there on special occasions. I do it because I believe it's where I'm supposed to be. It's been a career of nothing but positive things."
Now that the new science of dramatic testosterone maximization represented by ProSource's AndroTest is redefining athletic performance and longevity, maybe the whole idea of retirement is obsolete. Surely, no one is going to relegate Shawn Michaels to a rocking chair on the porch any time soon.
###