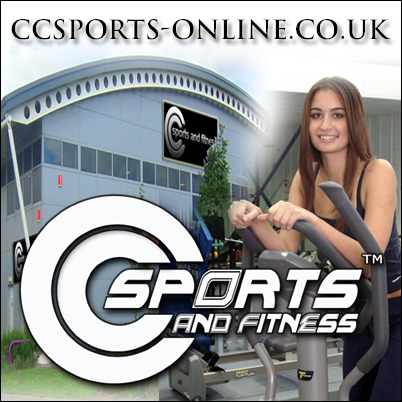 United Kingdom (PRWEB) October 11, 2006
CCSports has been growing in leaps and bounds. Over the past ten years this company has gone from being one of the most prominent retailers of fitness equipment in the UK to a virtual one stop shop for all of your needs for total body health. This not only includes fitness equipment such as treadmills, elliptical machines, rowers, stationary bikes and steppers but also includes holidays to rejuvenate your soul and tubs and spas to relax your mind and restore your muscles.
Getting in shape with CCSports has never been easier. Visit the website at CCSports
for more information on all of the top of the line fitness equipment they offer. Whether you shop online or visit their expansive showroom, the knowledgeable staff will help you purchase the treadmill, elliptical machine, rower, stationary bike or stepper of your dreams. They also offer free shipping to the UK mainland making the decision to purchase a piece of fitness equipment from CCSports even more attractive.
However, fitness equipment is only the tip of the iceberg for CCSports. They have expanded their fitness empire to include holidays as well as equipment. When you are looking for the perfect holiday that is both unique and adventurous CCSports can help. Visit their website at CCSports Holidays
to learn more about the incredible holiday packages they offer.
You will find the list of sport holidays available dizzying. You can take a holiday focused on sports such as cricket, cycling, diving, golf, hiking, kite surfing, rugby, white water rafting and wind surfing just to name a few. Be sure to check out their website for a comprehensive list of all of the sport holidays available through CCSports Holiday.
Sometimes after a hard workout you just need to relax. CCSports has expanded and is now able to offer fitness equipment as well as pools and spas to help fitness enthusiasts recover from exhausting workouts. CCSports Tub and Spa has a variety of pools and spas available. Visit the website at CCSports Hot Tubs and Spa for more information on the excellent options available
Visit CCSports Explore for more information on the many ways CCSports can help you improve your body, mind and spirit. Whether you want to purchase top of the line fitness equipment such as treadmills, elliptical machines, rowers, stationary bikes or steppers or you want to take a relaxing holiday or equip your home with the tub or spa of your dreams, CCSports can help.
0% Interest free credit, leasing and free shipping along with other payment options such as buy now pay next year are a few additional assets offered for your all round shopping experience.
CCSports™
Great Western Trading Park
Weston-Super-Mare
United Kingdom
Tel : 0800 7836 032
###