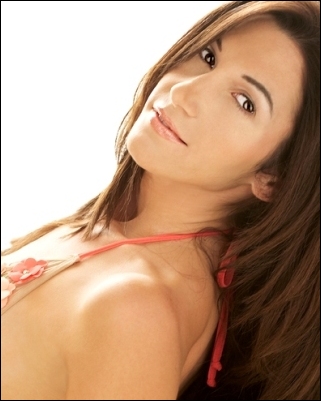 Los Angeles, CA (PRWEB) October 10, 2006
Up-and-coming star, Jennifer Sciole, has signed on to play the role of Maria in the feature comedy, 'Breaking the F-ing' rules starring John Melendez, Jim Jay Bullock, Bellamy Young, and Mark Cuban. Sciole stated, "I'm excited to work on this project with John. I've been a fan of his comedy since his days of Stuttering John on Howard Stern. In this one, I get to use a special talent that I have -- crossing only one eye. Normally I use the talent to scare away guys in bars, now it's going to get a big screen debut. I was originally called to audition for the lead role of Jennifer, but I was filming out of state at the time. I told my manager that I wanted to work on this one, even if it was a small role. Maria is a fairly small supporting role, but she's funny! I'm looking forward to meeting Mark Cuban and the rest of the cast. Jim Jay Bullock and I are both cast in another feature that should be filming before the end of the month."
The film, produced by Melendez, Caron Feldman and Lewis Bailey, will be directed by Michael Delorenzo. Principal photography begins October 15 in Los Angeles.
Sciole just finished doing the "Vince's Birthday" episode of HBO's hit series, Entourage. The episode will be the season premiere this winter. In addition, Sciole is starring in several upcoming films. She has a lead role in the thriller "Fear Beneath" which starts filming in Vancouver in late Novemeber. She will play the character, Lily, with Taryn Manning. Several other stars such as Kevin Dillon, Peter Fonda, Theresa Russell, and Randy Quaid are in consideration for the project. Jennifer is also starring in the comedy "Political Engagement" with Hugh Jackman (offer out), set to film early next year in Texas, and she will be starring in Robert Mann's "The Shades of Love" with Brain Greene and Jim J. Bullock.
# # #