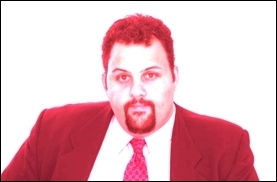 The NYPBA investigation shows that many Judges in downstate Criminal & Supreme Courts of New York utilize arbitrary and capricious punitive collateral requirements imposed on defendants that otherwise qualify to be released by Bail Bondsman posting a bail bond. These types of abuses are apparent in the NY Times articles dated September 25-27 called
New York, NY (PRWEB) October 10, 2006
George Zouvelos, Founder & President of the NYPBA (New York State Professional Bail Bondsmen & Agents), announced today that despite the endless attacks on the pretrial release process by the courts, support and membership is increasing as the commercial bail industry is saving the New York tax payer Millions annually.
The NYPBA has aggregated notable university studies and calculates a clear and direct correlation between the presence of a strong viable commercial bail industry via Bail Bondsmen and Millions of dollars of savings for the tax paying citizens of the State of New York. Studies also show that if savings are to be increased or maintained the serious issues must be addressed surrounding unwarranted practices perpetrated by many Judges and Justices of New York Criminal and Supreme Courts in downstate New York.
"The NYPBA investigation shows that many Judges in downstate Criminal & Supreme Courts of New York utilize arbitrary and capricious punitive collateral requirements imposed on defendants that otherwise qualify to be released by Bail Bondsman posting a bail bond. These types of abuses are apparent in the NY Times articles dated September 25-27 called "This Is Not America" Broken Bench: In Tiny Courts of N.Y. Abuses of Law and Power. Judges who choose to impose restrictive collateral requirements usually do so immediately after arraignment and without the change in defendant case circumstance. These practices profoundly undermine civil liberties, restrict Bail Bondsman from performing their duties and undermine the New York tax payers by costing them unnecessary Millions of dollars annually," stated George Zouvelos, NYPBA President & Founder.
Utilizing published university studies the calculated tax savings for citizens of New York came in at whopping $175 Million to $300 Million dollars per year. Although Bail Bondsmen are powerless to decide bail conditions at arraignments, the need to highlight the negative effects of other pretrial release alternatives needs to be addressed. These other costly release methods are necessary but in the long-run the alternatives including 'cash bail alone' and 'ROR' are simply not as effective as insurance company bail bonds for assuring a defendant will reappear in court or for saving the State of New York Millions of dollars.
NYPBA Bail Bondsmen have found that many Judges believe that they and not the New York State Department of Insurance can regulate the commercial bail industry and Bail Bondsmen from the court bench. Many rulings and practices directed against the commercial Bail Industry and the mostly minority defendants civil liberties are prevalent in the five counties comprising New York City and surrounding areas. At arraignments more than 39% of defendants are ROR'd (Released on Own Recognizance) (many NY counties this number is much higher), 23% are given 'cash bail' only, 1+% are remand (no bail) and 36% are given some kind of bail bond alternative. Calculations directly indicate that when a defendant is bailed by Bail Bondsmen a 64% more likely to appear for a court appearance. Cash only bailees' or others ROR'd' maintain a dismal 58% less likely to appear back in court.
"We need to continue to promote the benefits of the existence of a strong commercial bail industry across our great State. Simply, the unimpeded operation of the commercial bail industry has proven to save New York tax payers Millions by freeing costly jail space, unclogging congested court calendars and un straining already taxed corrections, sheriffs and other law enforcement resources. Every State that is fortunate enough to have dedicated family owned and operated professional bail bonds operations are witness to similar tax benefits, streamlined court schedules and smoother pretrial release process for defendant and their families in their states. In comparison, the owners of private bail bond business contribute to the betterment of our State and their existence and operations cost the citizens of the State absolutely nothing," stated Zouvelos.
Please See Attached Correspondence Distributed for Membership.
Form More Information Please Contact:
George Zouvelos
President & Founder the NYPBA
Office: (718) 793-2669
All figures and estimates are based on calculations utilizing professional university published materials and research. The NYPBA is a legislative advocacy, education, policy and regulation entity specializing in the interests of the membership and supporters of the commercial bail bond industry. The NYPBA President & Founder is an active New York State Bail Bondsman operating across the State of New York.
# # #