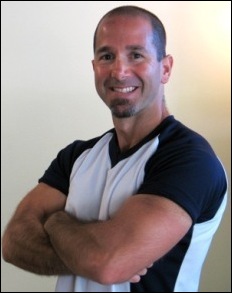 Ponte Vedra Beach, FL (PRWEB) October 11, 2006
"The Dietary Supplement Health and Education Act of 1994 has allowed cellulite marketers to prey on the weaknesses of women to the tune of hundreds of millions of dollars. The Federal Trade Commission is greatly outnumbered by the countless products that come out every year on top of the ones that already exist. They can only take action after the crime is committed, whether its fraudulent and deceptive marketing or actual harm to a user. But by this time, lots of money has already been made and the consumers have nothing to show for it except poorer self image and more depression," claims Exercise Physiologist and fitness consumer advocate, Joey Atlas.
Cellulite, a term coined in European salons and spas to describe deposits of dimpled fat found on the thighs and buttocks, affects women of all ages and body types. Surprisingly, it even affects women who are not overweight at all.
Cellulite lotion, creams and pills do not require clearance by the Food and Drug Administration.
"Cellulite is such a painful subject for many women. They see these cellulite lotion products and cellulite reduction pills on the shelf at the local drug store and they believe they are legitimate. When the first one doesn't work, they try another brand, and another, and so on. They are buying hope in a bottle. The idea of taking a pill or rubbing on some cream is much more appealing than exercising and watching your caloric intake," states Atlas. "A simple, yet properly targeted cellulite exercise program combined with healthy nutrition habits will bring about drastic changes in most women who desire cellulite reduction."
Atlas offers these five strategies for women who are interested in cellulite reduction:
1) Replace high sugar/high calorie beverages with lower calorie alternatives such as naturally flavored, sparkling water.
2) Eliminate 'diet' beverages from your diet. The artificial sweeteners can cause water retention and bloating.
3) Do slow leg lifts and hip extensions while watching TV.
4) Pencil in 15 - 40 minutes of metabolism boosting exercise into your daily schedule.
5) Keep your daily caloric intake at or near 1500 calories. This number may vary based on personal factors.
Joey Atlas is the creator of the anti cellulite exercise program, The Leg, Butt, Hip and Thigh Makeover. Free instructions for one of the best exercises in this program can be found at http://www.ButtHipAndThighMakeover.com
Sign up for a free subscription to his globally distributed, fitness inspiration e-newsletter, 'Secrets of a Trainer', via his website http://www.TheFitnessShaman.com
Arrange an interview with Joey Atlas by calling his direct line at 904-891-6336 or visiting the 'Media Room' at his website.
Contact: Joey Atlas
Phone: 904-891-6336
Joey Atlas Fitness Resources
2 S Roscoe Blvd, Suite 2 A
Ponte Vedra Beach, FL 32082
###