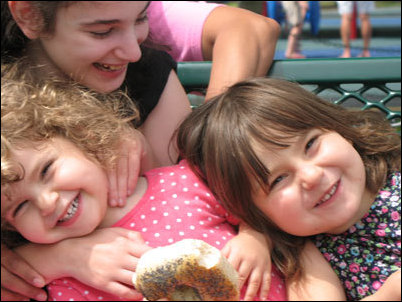 Bethesda, MD (PRWEB) October 12, 2006
For many, October brings thoughts of ghosts and goblins, witches and pumpkins, and of course, Halloween candy. For FLAVORx, Inc, October is a time to commemorate Children's Health Month and Talk About Prescriptions Month. As the company dedicated to providing palatable solutions for bad-tasting medicine and the industry leader in safe, effective medicinal flavorings, it is of no surprise that FLAVORx take this time of year bolster its campaign to educate patients, physicians and pharmacists on the importance of understanding the palatability of medications.
Talk About Prescriptions Month is an initiative to stimulate and improve the communication of information on medications and appropriate medicine use. Over 60% of doctor visits end with a medication prescribed. However, the average amount of time a doctor spends with a patient is roughly 20 minutes- an incredibly short amount of time in which to review a patient's symptoms, medical history, risks, next steps for treatment and prescription information. Therefore it is not only imperative that the doctor have an in-depth understanding of each medication, but also be able to convey the key elements of treatment programs to patients. In addition, it is the responsibility of the patient to understand the doctor's instructions and be accountable for taking care of their health.
Many studies show taste and smell play an extremely vital role in a child's willingness to accept medication and adhere to a drug regimen. Some children run in the other direction just from the smell of certain medications, and for other children, when the smell is bearable, the flavor itself can be physically intolerable. It is common however that physicians and pharmacists, and even parents, may overlook the impact that taste can have on a child's behavior.
To commemorate both Children's Health Month and Talk About Prescriptions Month, FLAVORx is encouraging physicians and pharmacists to actually taste a small sample of the common prescription and over-the-counter medications they prescribe. FLAVORx's team of "doctor detailers" travels the country continually to educate pediatricians and family physicians about flavoring as well as train pharmacists on the practice of flavoring. Simply by tasting these medications, physicians and pharmacists will be able to better understand how a patient may react to a medication's taste and smell, and also provide solutions as to how to overcome these issues. In addition, by gaining first-hand knowledge of a medication's taste, they can also understand what flavors, flavoring components and taste masking agents of the FLAVORx system will be best for a particular medication.
To further this message, FLAVORx also encourages parents to try their children's medications. The common misconception is that children refuse medications simply because they are being 'picky' or 'fussy' about medications, however, some medications have such putrid scents or foul tastes that they are physically intolerable for young children. Forcing a child to take a medication adds strain to a child who already does not feel well. In general, by tasting a medication, parents, pharmacists and physicians are able to understand a child's experience and what he/she must endure. By doing so, it is more likely that a solution to a child's non-compliance will be discovered as there is a greater understanding for how to resolve the issues associated with adherence.
FLAVORx offers a menu of 42 flavors and is available in over 35,000 chain and independent pharmacies nationwide such as Walgreens, CVS, Rite-Aid, Wal-Mart and Target. To date, over 40 million prescriptions have been flavored without any incidence of allergy, adverse reaction or changes in efficacy. FLAVORx also provides flavoring for pet medications as well. For more information, please visit http://www.flavorx.com or contact Teresa Chen at 800.884.5771 extension 234.
# # #