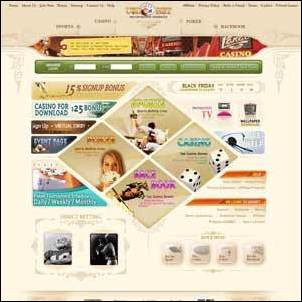 (PRWEB) October 13, 2006
Senior usdbet marketing manager William Crighton also announced that usdbet.com, will be giving all new players a 15% sign up bonus. Usdbet.net released shortly after, is structured towards helping players, who struggle too understanding the different casino games.
Since the launch usdbet, have embarked on a worldwide marketing campaign to attract new and experienced poker players too usdbet.com with over 16 Las Vegas style games plus Virtual Games and now have over 5000 players worldwide.
Usdbet.com has following games: Football, Soccer, Basketball, Baseball, Hockey, Tennis, Auto Racing, Golf, Boxing plus Horse racing.
Players can play free poker and casino games. Usdbet.com also offers 24/7 supports, through support forums, telephone and live chat help.
In order to play our casino games and win real money, the player must first deposit $20 into their usdbet account; there is also a 10% reload bonus for all players. Players will receive $25 just by downloading the casino games. Usdbet.com will also accept sports wagers over the phone. Usdbet.com also offer an affiliation program for those players seeking to promote usdbet services.
Usdbet.com offers the fastest and best winning Las Vegas style online casino.
###