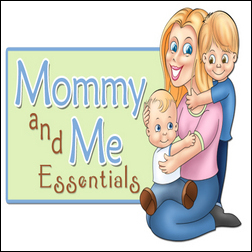 We moms know what we need and can be pretty inventive when it comes to products that will make our lives easier
Deerfield Beach, FL (PRWEB) October 19, 2006
Shannon Eggleston, a mother of two young boys, has added exclusive gifts that children and mothers are sure to remember on her site http://www.MommyandMeEssentials.com. The Web site has added more mom and baby gifts invented and made by mothers.
"Over this past year I have met some incredible women that share the same goal," said Eggleston. "They want to be empowered stay-at-home moms, enjoy their work and put a smile on other people's faces by offering a truly wonderful and original product."
Eggleston carefully selects her items by their individuality and functionality. "Moms don't have to lose their sense of style either. You will find baby gifts such as: designer baby wipe cases, diaper wallets, Hotslings baby carriers (a bestseller), gift baskets for mom and baby, organic shampoos and lotions and even travel toys and nap mats for toddlers," said Eggleston.
According to Eggleston, stay-at-home-moms make or invent more than 85 percent of the mom and baby gifts found on MommyandMeEssentials.com.
"We moms know what we need and can be pretty inventive when it comes to products that will make our lives easier," said Eggleston.
At Mommy and Me Essentials, customers can give or receive gifts ranging from a "Pamper Me" pregnancy gift box for mom to furniture and room decorations for babies and toddlers. The Web site also hosts information about gifts for mom and baby listed on the site, shows techniques for wearing Hotslings and lists the recently added gifts in the New Arrivals section.
"Many people have been to a baby shower or have been the guest of honor," said Eggleston. "You see the same gifts over and over and the oohs and aahs are quickly gone. Wouldn't it be nice to find something extra special that you'd love to give or receive?"
About Mommy and Me Essentials:
Mommy and Me Essentials began in 2005 with a few products. The inventory now includes a large variety of hard-to-find gifts for children and mothers. It is the company's goal to assist mothers and gift givers find that special gift. Visit http://www.MommyandMeEssentials.com to view their product lines.
Contact Info:
Shannon Eggleston
Phone: 954-360-6889
# # #