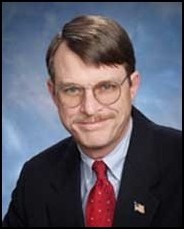 Its reforms are vital for effective social assistance, good government, and safeguarding the religious freedom of faith-based organizations and of the people they serve.
Annapolis, MD (PRWEB) October 16, 2006
Stanley Carlson-Thies, director of social policy studies for The Center for Public Justice, in a Commentary published today at CPJ's web site, argues that, although David Kuo's new book, Tempting Faith: An Inside Story of Seduction (Simon & Schuster) is touted as an insider's tell-all account of President Bush's faith-based initiative, in fact the focus on political manipulation and alleged slights to evangelical Christian leaders obscures rather than reveals the real story.
In his book scheduled to be released Monday, by Simon & Schuster, David Kuo, former deputy director of the White House Office of Faith-Based and Community Initiatives, among other criticisms, claims that White House operatives were secretly dismissive of faith-based leaders they courted, and manipulated the faith-based initiative in the hope of political gain. Kuo, recently featured on MSNBC's Keith Olbermann Show, is scheduled to appear Sunday on 60 Minutes, on CBS—which, notably, is the owner of Simon & Schuster.
Carlson-Thies helped design the Bush faith-based initiative and served as an associate director of law and policy for the White House faith-based office and then helped establish faith-based centers in major federal departments. His tenure overlapped with Kuo's time in the faith-based office. As Carlson-Thies observes, it can hardly be a surprise that politicians play politics and seek political gain from their prize initiatives. But the political machinations Kuo says he witnessed are hardly the actual story of the faith-based initiative.
In his commentary, Carlson-Thies points out:
It's a mistake to suggest that there actually was no problem for which the faith-based reforms are the solution. Audits of the programs, policies, and practices of major federal agencies, summarized in Unlevel Playing Field (2001) document barriers placed in the way of faith-based and grassroots groups seeking federal support.
Far from being a public relations or vote-getting operation, the faith-based initiative has worked intensively to modify overly restrictive and exclusionary policies, working with Congress and through the regulatory process.
Carlson-Thies agrees with Kuo that not everyone in the White House shared the President's deep commitment to the faith-based initiative and that the initiative has missed the mark in important ways. Yet, Carlson-Thies asks:
Can the state faith-based offices opened by Democratic governors actually be part of a plot to gather votes for the Republican party?
Are all the constitutional scholars and nonprofits researchers who focus on the faith-based initiative mere dupes, carefully studying something that doesn't really exist?
Focusing on the supposed politics of the faith-based initiative obscures the real story: the policy changes that are producing better collaboration between government and the many small and religious charities that do vital work in our communities.
"The faith-based initiative is part of a large movement that began before the Bush administration and will continue when the Oval Office has a new occupant," explains Carlson-Thies. "Its reforms are vital for effective social assistance, good government, and safeguarding the religious freedom of faith-based organizations and of the people they serve."
The Center for Public Justice is an ecumenical Christian public policy and leadership development organization located in Annapolis, Maryland. Visit CPJ's web site at http://cpjustice.org or call 410-571-6300
Editor Contacts:
Stanley Carlson-Thies, CPJ, 410-571-6300, Stanley@ cpjustice.org
Bill Gram-Reefer, WORLDVIEW PR, 925-323-3169, reefer@ worldviewpr.com
###