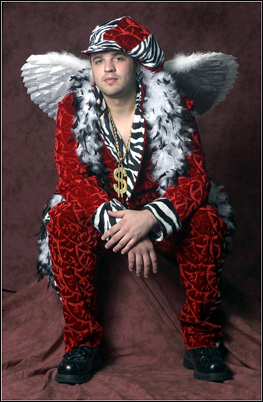 With the holiday falling on a Tuesday this year, adults will begin participating in Halloween activities all month, throw parties the weekend before and spend several days celebrating afterwards.
Philadelphia, Penn. (PRWEB) October 15, 2006
From costumes to make-up, kids of all ages will be getting into the Halloween spirit as the year's most colorful holiday approaches. According to Richard Williamson of Pierre's Costumes in Philadelphia the holiday is yet again increasing in size and scope. The event is no longer just about kids trick or treating on Halloween night.
The growth of this event is largely attributed to the fact that the vast majority of Halloween events and parties are not for children, but in fact for adults. The newest retail surveys tell that Adults will spend well over $4.96 billion on Halloween 2006.
"We have been in the Halloween business since 1943. We have seen all of the trends to wards this or that product" said Richard Williamson - President Pierre's Costumes in Philadelphia. "For us, it has always been about the over the top parties and incredibly elaborate events that our customers put on."
"From people who decorate their lawns all month to people who have parties in the weeks before Halloween, it has never just been about October 31st" said Marie Giancaterino - General Manager of Planetcostume.com " When October 31st arrives it is all over for us… time to get some well deserved rest… until Santa Claus comes around that is!"
While the typical impression is that Halloween is a one day event, Williamson says "With the holiday falling on a Tuesday this year, adults will begin participating in Halloween activities all month, throw parties the weekend before and spend several days celebrating afterwards."
About Pierre's Costumes. Pierre's Costumes was founded in 1943. They have been creating original costumes and mascots for longer than most costume companies. Pierre's provides costumes to TV, Film, Theatre, Parades, Sports Teams, Parks, and the public. Pierre's not only rents and sells costumes but also creates on-of-a-kind costumes too. They are located in the historic Old City section of Philadelphia. Company web site: http://www.costumers.com
About Planetcostume.com. Planetcostume was established in 1997 as an extension of several large manufacturing costume companies, which had been established as far back as 1876. The owners of those companies saw a need for a more direct way to get their Costumes, Santa suits, and lingerie to customers all over the US. Planetsanta.com and Planetcostume.com allow consumers to directly order Santa & costume related products around the world, and around the clock. http://www.planetcostume.com
###