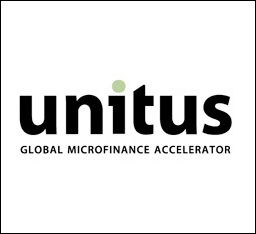 Redmond, WA (PRWEB) October 14, 2006
Unitus, Inc., a microfinance organization creating innovative solutions to global poverty, congratulates Professor Muhammad Yunus and Grameen Bank on winning the 2006 Nobel Peace Prize. The award honors Professor Yunus's pioneering work in bringing financial services to the world's poor and is tremendous affirmation of the entire microfinance industry.
Said Unitus President and CEO Geoff Davis: "This is a great day for Professor Yunus, Grameen Bank, the microfinance industry and every poor person in the world. Professor Yunus greatly influenced us when we started Unitus. His deep commitment to the poor, his compassion and his business-minded approach to microfinance continue to inspire and motivate us. I speak for everyone at Unitus when I offer my sincere congratulations on this well-deserved and hard-earned honor."
Unitus was founded after a group of friends from the United States met with Muhammad Yunus in Bangladesh in January 2001. The trip changed their lives and left them convinced that microcredit was the key to large-scale poverty alleviation. With advice from Professor Yunus they created the Unitus Acceleration Model through which Unitus partners with high-potential microfinance institutions and helps them reach dramatically more poor clients. Professor Yunus has called the work of Unitus as a microfinance accelerator "both complementary and consistent with the work of Grameen. We applaud their strategy."
About Unitus:
Unitus, Inc. is a nonprofit organization creating innovative solutions to global poverty using a venture capital model. Unitus dramatically accelerates the growth of microfinance institutions (MFIs) and demonstrates that many MFIs can be run as profitable, large-scale, poverty-focused businesses with links to formal capital markets. As of September 2006, Unitus had 10 MFI partners worldwide serving more than 930,000 poor clients. By 2015 Unitus MFI partners plan to reach 10 million clients in India alone. Based in Redmond, WA, USA and with offices in Bangalore, India, Unitus relies on innovative financial instruments and the resources of like-minded individuals and foundations to fulfill its mission. Unitus received the 2006 Fast Company Social Capitalist Award for taking an innovative, business-minded approach to alleviating global poverty. For more information about Unitus, please visit: http://www.unitus.com.
Media Contact:
Robert Lowry
Public Relations Associate
Unitus
Tel: 425-881-2574
###