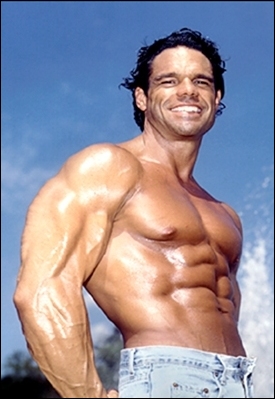 Marlboro, NJ (PRWEB) October 17, 2006
Paul Burke, Health and fitness expert claims that the large majority of Americans are eating 'Faux-food' regularly and don't even know it. (Faux-food is a term that Burke has coined to describe the processed foods that contain more chemicals and additives than real food).
"I know it is hard to believe, but a lot of the stuff that people stuff themselves with isn't real food at all; it is processed, loaded with chemicals with some white flour, dye and corn syrup for your pleasure," Burke laughs and continues, "To tell you the truth, these neatly packaged, friendly marketed boxes of "faux-food" are so loaded with seriously damaging elements for your body that when looked at through a microscope, cells age before your eyes when exposed to this type of food, while insulin spews from ones' pancreas to compensate for something it doesn't recognize as food."
"I like the fact that we Americans have taught the general puplic, and especially children, the trepadations of smoking cigarettes; and, I would like to see this type of campaign waged against faux-food and their hazards to one's health."
"Not only is this type of food a hazard; it contributes to hazards in more than one way. For instance, the more chemicals and processed food the body takes in, the more the liver must work overtime. Also, with refined food comes aging rapidly in the form of free-radical damage.
"Ninety percent of all of the free radicals that a person will make in a life time will come from eating and digesting food." The more processed the food; the more free radicals are produced," Burke says.
"Free radicals," Burke continues, "are part of the problem when talking about the things that age us; mainly because they play havoc on hormonal cellular communication and transport, to mention just a few of many things they do. (One can stop a lot of this free radical damage by not taking in these faux-foods and also, by taking Anti-oxidants and Omega 3 Fish oils).
"Eating properly is relatively simple," Burke concludes. "I believe that after one reads how we evolved to be omnivours and what our greatest ancestors ate; then we really have it laid out there in front of our faces."
In his book, Burke's Law A New Fitness Paradigm for the Mature Male, Burke makes a convincing point that since our organic bodies stopped evolving about 40,000 years ago and plant and animal domestication came around 10,000 years ago; then, anything that is man-made past 40,000 years ago has a high probability of leading to organic damage somewhere along the way. Burke explains "The History of Human Food" Consumption and "How and Why We Age" as the second half of his book.
The book is both critically acclaimed and groundbreaking in many ways. Author Barry Sears (of "The Zone" fame) calls Burke a "Master of creating Muscle" and "Living a full life with a seriously debilitating disease that would leave most to a life of inactivity." Almost every neurologist that has examined Burke and looked at his MRI's, have unequivocally proclaimed that he would see a wheel chair soon. That was twelve years ago and Burke is still doing what he loves most: Training with weights and helping others.
Burke, who is 51 in a couple of months, lives with Multiple Sclerosis. "It is his tenacious spirit and inquisitive mind that keeps him going," says Jodi Strumeier, his longtime girlfriend and fiance. "He really is an inspiration to everyone and I have gotten my Master's Degree without leaving the house." "I am always asking him questions and he knows everything!," Strumeier continues." "Paul knows more about diet and fitness than anyone in the world and I would challenge anyone to prove me wrong; and, I have been going to gyms and dieting since I was seventenn," says the beautiful and feminine female bodybuilder. "And," she continues, "he loves to teach and help those who are sick, but most amazingly of all, Strumeier says, is that no matter how much pain he is in, he always has a smile on his youthful face and he never ceases to amaze me.
If you have a question for Paul Burke; go to http://www.Paulburkefitness.com.
To buy the highly anticipated, critically acclaimed book, "Burke's Law," A New Fitness Paradigm for the Mature Male, go to: http://www.amazon.com , http://www.Trafford.com/05-1850 , http://www.Barnes&Noble.com , http://www.Ironmanmagazine.com , http://www.borders.com .
IMPORTANT: Paul will be doing a book signing on Wednesday, October 18th, 2006 at The Pump restaurant, 21 East 31st Street, NYC. It is between Broadway and Park Ave. Hours are 11:30 a.m to 3:30 p.m.
###