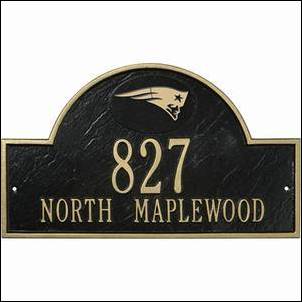 Hyannis, MA (PRWEB) October 17, 2006
The Cape Cod Company, located in Hyannis, Massachusetts, has recently made available several new address plaques featuring the logos of several prominent professional sports teams.
The Cape and Islands series depict silhouette images of Cape Cod, Nantucket, or Martha's Vineyard. The plaques, produced from cast aluminum, are available in 18 color combinations, and are made entirely in the USA. They are exclusively available from the Cape Cod Weathervane Company.
Fans of the Red Sox, Yankees, Steelers, Dolphins, or Patriots, can display team pride on a beautiful custom address plaque. Available for the first time through the Cape Cod Weathervane Company, are the Sports Series Plaques with NFL, MLB, and college football team logos.
These address plaques can be customized with names, house numbers or novelty sayings, and are available in either an oval or arch shape, with two finishes.
Plaques may be ordered online at http://www.capecodweathervanecompany.com or by calling 1-800-460-1477.
###