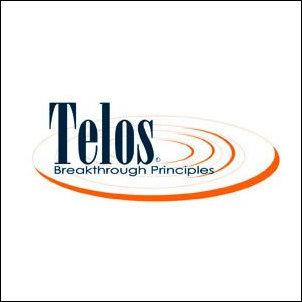 In a world full of information, Danny's course is like a treasure in the depth of the sea. It is precise and effective. Danny speaks with confidence, clarity and conviction. Danny speaks from the heart which has led me to think bigger, plan bigger, and take consistent action. I'm on the way to quadruple my income in the coming month. I recommend this program greatly
RANCHO CUCAMONGA, CA (PRWEB) October 18, 2006
Today a new company specializing in personal development growth for the Hispanic community has launched. The new company, TELOS Breakthrough Principles (TELOS), provides mentorship through a series of conference calls, web casts, and seminars.
TELOS is the first company's of its kind to reach out to the growing Hispanic community in this way for personal life coaching. With its web cast and conference call system, individuals are able to gather and learn from like-minded peers allowing them a platform to grow and begin to lead a life of their own design.
The programs are designed to expose individuals to a new way of thinking and living. They are taught by the company's founder Danny Morel, who rose above harsh circumstances to create a life full of abundance. The conference calls have already begun and the word of mouth is traveling faster than anticipated.
The national Hispanic population is said to be 42.7 million and growing rapidly. This makes Hispanics the largest minority group in the United States. There are more Hispanics going in to business, starting their own businesses, and running successful companies than ever before.
"I want to give back to my community and help people realize that their dreams can become their reality. They too can live a life of abundance -- a life of their own design," said Danny Morel, founder and CEO of TELOS.
"In a world full of information, Danny's course is like a treasure in the depth of the sea. It is precise and effective. Danny speaks with confidence, clarity and conviction. Danny speaks from the heart which has led me to think bigger, plan bigger, and take consistent action. I'm on the way to quadruple my income in the coming month. I recommend this program greatly," said Tony Handal, a recent client of TELOS Breakthrough Principles.
About TELOS Breakthrough Principles
TELOS Breakthrough Principles provides mentorship and personal growth development through a series of conference calls and webinars designed to expose people to life's unlimited possibilities. The company offers four different programs. Each program allows time for personal mentorship, provides applicable tools, and teaches how to unlock life's unlimited possibilities.
Mission: We shall tear down the self inhibiting barriers of low esteem, greed, and fear by teaching practical principles that unlock life's limitless possibilities. Through our programs we will enable current and future generations to make life transforming decisions which will result in improved finances, health, mindset, and relationships.
###