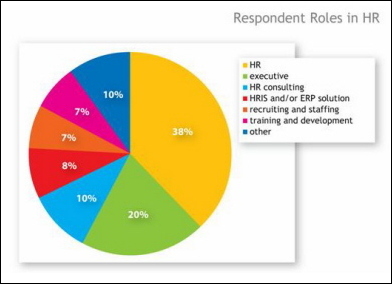 Thanks to a constant stream of advertising, many HR buyers distrust or completely disregard traditional marketing messages
Capitola, CA (PRWEB) October 17, 2006
Whom do HR buyers rely on to make purchasing decisions? What information sources do they use and trust? How important is a vendor's online visibility? These questions and more are answered in, "Trends in HR Marketing: HR Buyers' Behavior" "Trends in HR Marketing: HR Buyers' Behavior," a new report from HRmarketer.com, the number one Internet marketing and media visibility service focusing exclusively on the human resources and benefits space.
The newest installment of a continuing series, "HR Buyers' Behavior" analyzes trends and the progress of the HR buyer through the purchasing cycle, as well as the tools they use to progress through each stage. It focuses on specific areas of how HR buyers seek and evaluate information before making a purchasing decision.
Key topics include the relative value of printed materials, online visibility, the word-of-mouth of trusted sources and informal networks, and professional peers' opinions. This analysis, combined with an understanding of the shifting purchasing behaviors throughout the North American marketplace, provides readers with a better understanding of their target market and the best tools with which to reach them.
"Thanks to a constant stream of advertising, many HR buyers distrust or completely disregard traditional marketing messages," explains Kevin Grossman, chief operating officer of HRmarketer.com. "For those marketers attempting to reach buyers and inform them about products that can benefit their bottom line, new approaches are needed to meet their increasing skepticism. This report answers the big questions, and provides valuable insight into the needs and priorities of HR professionals."
The white paper report features 15 distinct "marketing takeaways" that marketers can put to use in their efforts. It is available for free download by visiting HRmarketer.com.
"All businesses engaged in selling to HR buyers of services or technology related to benefits, HRIS, recruiting, staffing, training, general human resources or organizational development will find the report eye-opening and actionable," Grossman added.
About HRmarketer.com
HRmarketer.com is a service of Fisher Vista LLC, a marketing and information services firm focusing exclusively on the human capital industry. Through its Marketing PR services, the company services over 300 human resource and employee benefit service providers, helping them generate publicity, website traffic, sales leads and improved SEO.
This press release was distributed through eMediawire by Human Resources Marketer (HR Marketer: http://www.HRmarketer.com) on behalf of the company listed above.
# # #