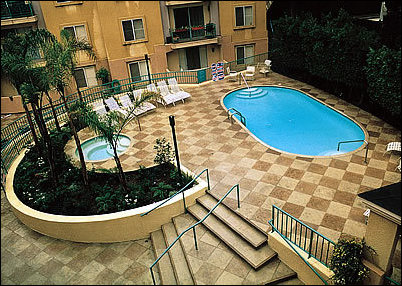 Yucaipa, CA (PRWEB) October 19, 2006 -–
Conventional wisdom holds that old concrete, with cracks, surface discoloration, or surface imperfections, must be removed and replaced if improving the look of the concrete is the goal. Many times homeowners are discouraged by their cement flooring or other concrete areas, not realizing the option available to them to resurface their already existing concrete.
The Concrete Network, the largest and most comprehensive source for concrete information, offers detailed information about the decorative and non-decorative concrete resurfacing options available to homeowners. The section outlines several topics, including which surfaces are eligible for resurfacing, decorative options, proper surface preparation, and more.
Resurfacing can range from simply making the concrete look like new again, or upgrading the surface with a variety of colors and patterns. Whether it's a concrete driveway, cement floor or patio, resurfacing options let you transform your old, often ugly, concrete into a new, smooth colored concrete surface.
Resurfacing concrete with polymer-modified overlay systems is a viable way to improve existing concrete surfaces. There are a variety of decorative overlay options, which can beautify virtually any concrete surface.
Established in 1999, The Concrete Network's purpose is to educate consumers, builders, and contractors on popular decorative techniques and applications including stamped concrete, stained concrete floors, concrete countertops, polished concrete, and much more. Over 872,000 visitors researched The Concrete Network Web site in June, 2006.
The site excels at connecting buyers with local contractors in their area through its Find-A-Contractor service. The service provides visitors with a list of decorative concrete contractors throughout the U.S. and Canada, and is fully searchable by 22 types of decorative concrete work and 199 metropolitan areas throughout North America.
Photos courtesy of Concrete Solutions.
###