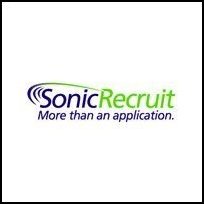 SonicRecruit offers robust functionality to meet customers' specific needs
VANCOUVER, BC (PRWEB) October 18, 2006
Cytiva Software Inc. (CRX:TSX-V), a leading provider of mid-market talent acquisition solutions, today announced that leading lighting manufacturer, OSRAM SYLVANIA, selected SonicRecruit to power its talent acquisition efforts throughout the U.S., including hourly and professional hiring, manager self-service, vendor management and PeopleSoft integration.
OSRAM SYLVANIA is ranked as one of the country's top entry level employers. The lighting products company employs about 11,000 people in North America, with 20 manufacturing plants, one equipment assembly operation and 12 research and development laboratories, along with a network of sales offices and distribution centers serving all of the United States, Canada and Mexico.
"SonicRecruit offers robust functionality to meet customers' specific needs," said Jason Moreau, CEO of Cytiva. "OSRAM SYLVANIA is one of a growing number of organizations that have selected SonicRecruit for Fortune 500-caliber recruiting solutions and service without the typical huge price."
SonicRecruit was chosen over such other providers as Wetfeet, PeopleClick, WebRecruiter, HRSmart, AIRS and Peoplesoft.
"OSRAM SYLVANIA is committed to innovation in our lighting products, as well as our business processes," said Stephanie J. Anderson, chief corporate spokesperson for OSRAM SYLVANIA. "By partnering with SonicRecruit, we have developed a unique recruiting solution that turns applicant tracking into a competitive advantage."
SonicRecruit will be utilized to hire both hourly and professional employees and will be accessible through OSRAM SYLVANIA'S career portal, corporate intranet and through kiosks at remote manufacturing facilities. Key in OSRAM SYLVANIA'S selection criteria was the ability for SonicRecruit to conform to new OFCCP rules on the definition and tracking of Internet candidates. Cytiva's client services group will work with OSRAM SYLVANIA to integrate SonicRecruit with their PeopleSoft HRMS.
ABOUT OSRAM SYLVANIA
Headquartered in Danvers, Mass., OSRAM SYLVANIA is the North American OSRAM SYLVANIA is a leader in lighting solutions and specialty products that feature innovative design and energy saving technology. The company sells products for homes, businesses and vehicles primarily under the SYLVANIA brand name, and also under the OSRAM brand. Headquartered in Danvers, Mass., OSRAM SYLVANIA is the North American operation of OSRAM GmbH, a wholly owned subsidiary of Siemens AG. For more information, visit http://www.sylvania.com.
ABOUT CYTIVA SOFTWARE, INC.
Cytiva Software Inc. (CRX:TSX-V) provides innovative recruiting products and services to mid-sized and Fortune 500 companies. With its flagship product, SonicRecruit, corporations can automate their recruiting efforts and customize their corporate career sites. SonicRecruit, a premier talent acquisition system, improves recruiting effectiveness, speeding up the hiring process and reducing cost per hire. Cytiva has over 160 clients and is based in Emeryville, CA., with six offices in the U.S. and Canada. For more information, visit http://www.sonicrecruit.com
CONTACT:
Ian Alexander
Cytiva / SonicRecruit
510-984-1986
Stephanie J. Anderson
OSRAM SYLVANIA
978-750-2881
This press release was distributed through eMediawire by Human Resources Marketer (HR Marketer: http://www.HRmarketer.com) on behalf of the company listed above.
###