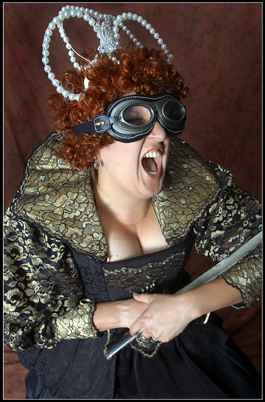 You wouldn't believe how many people walk in one hour before the party and ask us to get them a costume
Philadelphia, Pennsylvania (PRWEB) October 23, 2006
People mean to plan ahead. It is just that meaning to do get your Halloween costume ready always seems to be lower on the list than the daily grind. Procrastinating and Halloween seem to go hand in hand.
"It seems that as always people leave Halloween costumes to the last minute," said Richard Williamson - President of Pierre's Costumes in Philadelphia. "We have been costuming people for over 60 years and every year it gets later and later." It seems that while Halloween is the second largest holiday after Christmas, Halloween just doesn't get any respect when it comes to pre-planning.
"You wouldn't believe how many people walk in one hour before the party and ask us to get them a costume," continued Williamson, "we absolutely can help them, we never run out of costumes, but we sure would like them to come a little earlier."
Long hours put in by Williamson and his staff leads to those procrastinators getting exactly what they wanted. It seems that companies like his only reinforce the message that it is OK to wait until the last minute.
It seems that as in the rest of the world, there are two kinds of people. There are those that plan ahead, and those that wait until they are panicked. Pierre's Costumes will cater to both of those kinds of people.
About Pierre's Costumes
Pierre's Costumes was founded in 1943. They have been creating original costumes and mascots for longer than most costume companies. Pierre's provides costumes to TV, Film, Theatre, Parades, Sports Teams, Parks, and the public. Pierre's not only rents and sells costumes but also creates on-of-a-kind costumes too. They are located in the historic Old City section of Philadelphia. Company web site: http://www.costumers.com
Richard Williamson or Marie Giancaterino 215-925-7121
###