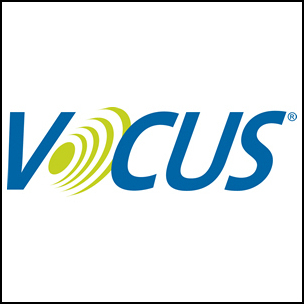 As organizations expand, public relations often plays an important role in driving awareness and laying the foundation for a successful market entry
LANHAM, MD. (PRWEB) October 19, 2006
Vocus, Inc., (NASDAQ: VOCS) a leading provider of on-demand software for corporate communications and public relations, announced today that iDirect Technologies has chosen Vocus to help manage and enhance its public relations efforts. iDirect is leveraging Vocus' comprehensive media database and integrated PR management solution to increase its media presence and awareness as it continues its expansion.
According to Jon Douglas, Public Relations Director for iDirect Technologies, as the company prepares to enter new segments or markets the PR team is tasked with generating awareness and creating the environment for a successful launch. Douglas chose Vocus because it provides not only a world-class database of media contacts but also a completely integrated way to manage the full array of iDirect's PR activities.
"The depth and breadth of Vocus' media database is impressive and has already enabled us to easily target and access the contacts we needed to reach," says Douglas. "Best of all, the Vocus solution is truly integrated and provides us with an easy to use platform from which to conduct our media outreach and track our results."
"As organizations expand, public relations often plays an important role in driving awareness and laying the foundation for a successful market entry," said Bill Wagner, Chief Marketing Officer of Vocus, Inc. "Vocus PR software helps customers grow by allowing them to effectively target key media contacts and rapidly generate visibility in new markets."
Vocus provides an integrated on-demand software suite for PR professionals. The Vocus on-demand software suite manages media and analyst relationships; interactive email campaigns; projects and news; files, documents and other collateral; and online newsrooms. The software also analyzes media coverage and other PR information to provide real-time feedback on the effectiveness of PR campaigns and early intelligence on trends unfolding in the press.
About Vocus, Inc.
Vocus (NASDAQ: VOCS) is a leading provider of on-demand software for corporate communications and public relations. Our web-based software suite helps organizations of all sizes manage local and global relationships and communications with journalists, analysts, public officials and other key audiences. Our software helps customers manage media relations, news monitoring and analysis, interactive email campaigns, online newsrooms, and government relations activities. Vocus software is delivered as an easy-to-use and cost-effective annual subscription, with no need for internal hardware, software or IT support. Our software is currently available in five languages, and is in use by customers around the world. Vocus is based in Lanham, MD with offices in North America, Europe and Asia. For more information please visit http://www.vocus.com or call 800.345.5572.
About iDirect Technologies
iDirect Technologies, a subsidiary of Vision Technologies Systems Inc., designs, develops, and markets satellite-based broadband access solutions targeted at the enterprise, government, carrier and educational sectors that have the need for fast, flexible, and geographically dispersed two-way internet/intranet access. The company has developed technology solutions that combine high performance, worldwide availability, and ease of installation, high reliability, and low cost to end customers. In addition, iDirect solutions offer unprecedented efficiencies, increased revenue opportunities and higher per customer gross margins to satellite network operators. iDirect was awarded the 2005 World Teleport Association Teleport Technology of the year, the Innovation & Technology of the Year by The ISCe Advisory Board, and named number one in the Deloitte & Touche Virginia Technology Fast 50 list of the fastest-growing U.S. technology companies. iDirect operates its corporate headquarters in Herndon, Virginia and has regional offices in Europe, Asia, and covering Latin America. Additional information is available on the company website at http://www.idirect.net.
This release contains "forward-looking" statements that are made pursuant to the Safe Harbor provisions of the Private Securities Litigation Reform Act of 1995. Statements that are predictive in nature, that depend upon or refer to future events or conditions, or that include words such as "may," "will," "expects," "projects," "anticipates," "estimates," "believes," "intends," "plans," "should," "seeks," and similar expressions. Forward-looking statements involve known and unknown risks and uncertainties that may cause actual future results to differ materially from those projected or contemplated in the forward-looking statements. Forward-looking statements may be significantly impacted by certain risks and uncertainties described in Vocus' filings with the Securities and Exchange Commission.
Media Contact
Kelly Brighton
Director of Marketing
Vocus, Inc.
301-683-6079
###