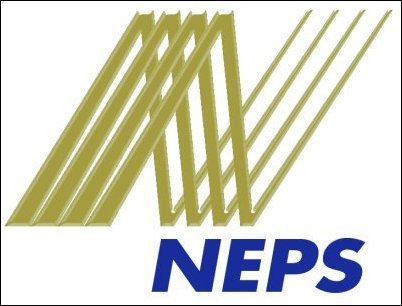 I am delighted to be leading the NEPS team
Salem, NH (PRWEB) October 20, 2006 –-
NEPS, LLC, a leading provider of solutions for the automation of document-intensive business processes backed by a uniquely qualified services and integration team, today announced that Hispania Capital Partners, a private equity firm based in Chicago, has acquired a substantial interest in the company.
Founded in 1988 by NEPS' Chief Technology Officer, Denise Miano, NEPS is a technological leader in the areas of Enterprise Content Management and Print Management solutions. NEPS produces software solutions based on open standards that support the front end processing and back end printing of specialized business documents.
"Given the diverse skill-set of our new senior management team and NEPS' strong industry reputation," said Miano, "this infusion of capital will allow NEPS to continue its leadership position in both its core products and the growing business process outsourcing (BPO) market."
Hispania's initial investment acquired the interest of all non-management shareholders and recapitalized the company. The investment will also be used to fund future growth in the area of BPO in the print production and document management arenas. Terms of the transaction were not disclosed.
"We look forward to working with the exceptional NEPS management team as it continues along its growth trajectory," said Carlos Signoret, a partner at Hispania Capital Partners. "NEPS reputation within its industry and its intense focus on the customer make NEPS a great partner."
The NEPS senior management team is led by William Lowe, CEO, who is well known in the high tech industry both for his role in bringing the IBM PC to market and his tenure as Vice President of Worldwide Development and Manufacturing at Xerox. In addition to his senior management roles with Gulfstream, Moore Corporation and New England Business Services, Lowe has most recently been providing consulting services to both small and large corporations and brings a wealth of industry leadership experience to his role at NEPS.
Joining Lowe and Miano on the senior leadership team are Cristina Salvatierra Lowe, Chief Marketing Officer, and Bradford Wheatley, Chief Financial Officer. Ms. Lowe held executive roles at Xerox for more than 16 years, and in recent years has independently consulted for companies in the area of Marketing, Sales, Quality Improvement, Strategy and Management Training, while Wheatley brings over 30 years experience in corporate finance and investment banking to NEPS, having held senior positions in both large corporations such as Aetna Life & Casualty and Citicorp, as well as small, entrepreneurial companies, during his career.
"I am delighted to be leading the NEPS team," said William Lowe. "As more companies focus on their core competencies, outsourcing of the management of print and enterprise content is becoming a standard business practice. NEPS' existing market position and robust solution set provide an unparalleled platform from which to grow this business. "
About NEPS, LLC
NEPS is a leading provider of solutions for the automation of document-intensive business processes backed by a uniquely qualified services and integration team. NEPS supports a client base of over 1,200 tailored installations with a significant focus in the Insurance, Healthcare, Financial and Print Services industries. NEPS solutions fit seamlessly with its clients' technology platforms and business processes — ensuring rapid deployment and more effective customer interactions.
From composition to presentment, from design to delivery, NEPS solutions bring together information, output and business processes helping leading companies improve communications, increase customer satisfaction, monitor and measure operations and improve profitability. For more information visit http://www.neps.com.
About Hispania Capital Partners
Hispania Capital Partners (http://www.hispaniapartners.com), a Chicago-based private equity firm, provides growth capital to middle-market companies targeting the U.S. Hispanic market across a wide range of industries, including print media and broadcasting, consumer goods, food manufacturing and distribution, business services, healthcare, financial services, education and retail.
Contacts:
Victor Maruri
Managing Partner
Hispania Capital Partners
(312) 697-4611
Denise Miano
Chief Technology Officer
NEPS, LLC
(603) 314-5600
###