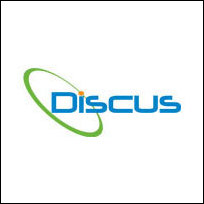 DISCUS helped me reduce from hours to minutes the time it takes me to set-up an FAI
Columbus, OH (PRWEB) October 24, 2006
DISCUS, a new software product from Characteristic Solutions Company, promises to reduce the time required for quality planning and FAI setup processes by as much as 50%. This new solution allows users to quickly identify, organize and verify critical client-specified tolerances and requirements. The software offers ideal support for compliance with the AS9102 and AS9103 aerospace standards.
DISCUS helps to reduce the time and improve the accuracy of the quality planning process, saving companies thousands of dollars. Dave Rogers of Therm, Inc., an early DISCUS user, immediately recognized the product's benefit. "DISCUS helped me reduce from hours to minutes the time it takes me to set-up an FAI," Rogers stated.
The DISCUS application features an innovative annotation and database system to quickly associate and organize information associated with specific characteristics of a drawing or document. Known as "ballooning", it allows users to quickly and intuitively identify and tag key tolerances, material specifications, and other requirements. And by importing documents in a variety of formats (including PDF, TIFF and many native CAD formats). DISCUS provides an all-in-one tool for organizing and managing the specification process. Reports can be exported to Excel, Cohesia, Net-Inspect or other standard formats.
The DISCUS package is available with basic and advanced capabilities to support the needs of specific users. To learn more about DISCUS, or to download a free fully-functioning copy of the program, visit their web site: DISCUS FAI Acceleration Software. Or contact Characteristic Solutions Company at 614.360.2424.
###