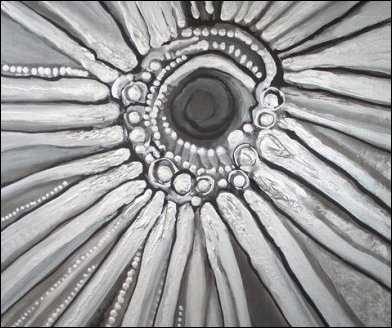 Los Angeles, CA (PRWEB) October 25, 2006
A documentary about Saravia's life and artwork is being filmed by Joaquin Montalvan who won an award at Dances with Films for the documentary "Visual Futurist: The Art & life of Syd Mead" and has also received recognition for "Skinhead" which screened at Stitges in 2003 and made its U.S. premiere at Dances with Films. "Visual Futurist: The Art & Life of Syd Mead" is his first documentary feature. He is presently working on his third narrative film. Montalvan will be using electronic music that Saravia composed for the soundtrack of the documentary.
Crystal Heart Award-winning film maker Varda Hardy who Produced and Directed "Window" has filmed a micro short film of Saravia reading poetry from his forthcoming book and his own music. Varda has won several awards for Window, which features Louis Gosset Jr. Varda directed a series of micro films: "First Kiss," "Stretched Too Thin," "Overachiever," and "Fast Food Dogs." "First Kiss" premiered at the Dragon Con film festival in Atlanta, and "Stretched Too Thin" at the Raindance Film Festival in London.
Saravia has just posed in a recent fine art photography shoot with actress Radha Mitchell who had leading roles in "Silent Hill," "Melinda and Melinda," "Finding Neverland," "Mozart and the Whale," "Phone Both," and "Pitch Black," among many other top box office films. The shooting was done by photographer and film maker Robert Mack who produced "Four Reasons" together with Radha Mitchell and "LA Homefront," which received praise from former President Bill Clinton.
Saravia has worked acting on the leading role of Donato in a fantasy epic feature film called "The North Wind," portraying an artist and philosopher. The movie is currently in production by Producer Richard Marcello and is filmed with Panasonic Varicam. Saravia contributed with the film's script by adding his own poetry and philosophy of life into the character's dialogue and worked on the casting of the film. He also worked on writing the lines for the character of Drenna for the scene in which she meets Donato.
As a writer, Saravia published two books of poetry: "The Odd Lot" in 1991 and "Esencia" in 1998. "The Odd Lot" received a warm welcome from the press and it was introduced by the U.S. Embassy in the International Book Fair in 1991. The book was also presented by the Anglo-Cultural Institute the following year. The poems were taught to the Anglo's College students in English and in poetry appreciation classes. Saravia was one of the first poetry writers to embrace e-books and digital technology in South America: "The Odd Lot" was also made into visual a computer program in 1991 and was sold in important bookstores in the country, as well as in computer software stores. Saravia has been invited to do readings in New York, Denver, New Jersey Uruguay and he was invited to do a reading of his poetry from Esencia in a cultural event in Orange City Hall in 1998 in New Jersey. He also read his poetry from the "The Book of Whispers" in a television segment done by reporter Tom Mustin in KCNC-TV, CBS 4, as well as in High Schools in Denver. Saravia has just finished "The Book of Whispers, Part I and II," which deals with surreal, sensual and metaphysical themes.
Purchasing High Quality Prints:
Decorate your home or office to benefit the artist! 100% of the proceeds will go to help Saravia to continue his medical treatment. Every print is made from an original painting that is featured in the Gallery section of this site and is signed by the artist. These limited edition series of 300 prints that are 16 x 20 inches and are suitable for decorating a home or office. To purchase his prints: http://www.mauriciosaravia.com/prints.htm
Saravia's Past Show Attendees:
Radha Mitchell, Tangi Miller, Roberto Cavalli, Lorraine Salk, Silvia Sudavova, Nadia Rowinsky, Kelly E. Smith, Kaya Jones, Bobby Trendy, Elisabeth Granli, Robert Axelrod, Kevin Scott, Randy Tat, Melissa, Richard and Rochelle Balin, Rick Ax, Steve Man, Elisabeth Redsecker, Mychelle Flint, Ulla Hoeller, Amy C. Paffrath, Christina Gibson, Enya Flack, Kevin Whitney, Drew Seeley, Sazzy Lee Varga, Simon Edery, Michelle Czernin, Jackie Robbins, Martin Maryska, Stanka Leslie, Vatecia Little, Nathaniel Kemp, Mychelle Flint, Janita, Nadia Van de Ven and Lynn Carey Saylor.
Sponsors:
As an artist, Saravia has been kindly sponsored by Chad Love (http://www.chadlove.com), Dick Blick (http://www.dickblick.com), Ecko Clothing (http://www.shopecko.com), Total Web Host (http://www.totalwebhost.com), Audix USA (http://www.audixusa.com), Sweet Limo (http://www.sweetlimo.com), Rodrigo Ferreira Studio Design (FerreiraStudio @ Gmail.com) and Ventura Imagery (mariaventura@earthlink.net), Colorado Cultural Connections, Nathalie D Promotions (nathalie.dumortier@gmail.com), Todd Pierson Photography (http://www.toddpiersonphoto.com), Integrity Publicity, as well as by the U.S.Embassy, British Embassy, Ministry of Culture, Ministry of Tourism and by the former President of Uruguay, Dr. Luis Alberto Lacalle.
Mauricio Saravia's art is the closest you will get to a moving, true life story that can be found within each and every painting. Very few painters have ever lived such an intense life and achieved such greatness within to tell their story. His art makes a powerful investment for collectors and art lovers alike.
-Circle of Ideas PR
Media Comments:
Keep shining your beautiful light Shirley MacLaine. His art is impossible to limit or to name, Elisa Roubaud, Art critic, El Pais Newspaper. Releases inner visions from his life and his struggles with an expert technical resolution, Nelson Di Maggio. Art critic, La Republica Newspaper. Saravia's art has left a mark on Denver, Susan Froyd, Westword Newspaper. An artist, a celebrity and an angel Eric Olvera, Rocky Mountain News.
For interview requests:
Marisa Darnel
310.492.5414 - phone
310.495.5531 - facsimile
Media @ MauricioSaravia.com
http://www.MauricioSaravia.com
For additional information on Mauricio Saravia: http://www.MauricioSaravia.com
To set up an interview with the artist for a story, please contact Marisa Darnel at marisa @ mauriciosaravia.com or at 310.492.5414
###