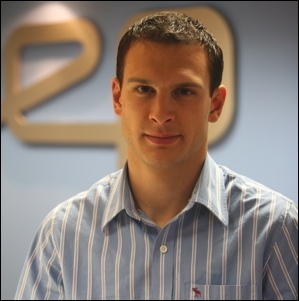 Making Your Life Better: 4 Ways to Optimize Your Search Rankings.
San Francisco, CA (PRWEB) October 25, 2006 -Tail Conference October 25, 2006 —
Elastic Path Software, pioneer of flexible ecommerce software, today announced that Jason Billingsley, VP Marketing at Elastic Path, will serve as a moderator for the Search Marketing Day during the Mid-Market e-Tail conference taking place October 30 through November 1 at the Palace Hotel in San Francisco.
Search Marketing Day is a hands-on, highly-interactive session with ecommerce experts and retailers. Attendees will spend the day with top-level executives who have mastered the art of optimizing organic and paid search marketing programs and will learn how to increase ecommerce search rankings.
Elastic Path joins a panel of search marketing experts including representatives from Celebros and Mercado to lead discussions on topics such as "Keyword Management: Working with Engines (not against them)," and "Making Your Life Better: 4 Ways to Optimize Your Search Rankings."
Who: Jason Billingsley, co-founder and vice president of marketing, Elastic Path
What: Search Marketing Track, Mid-Market e-Tail Conference
Where: The Palace Hotel
2 New Montgomery Street
San Francisco, CA 94105-3402
When: Monday, October 30, 2006, 8:30 a.m. PT
How: Each table is led by an expert and their retail guest - ensuring attendees get the balance of technical and practical know how. The day begins with an in-depth, retailer-led panel discussion and presentation followed by interactive table sessions. Each table has set topics for 30 minute discussions. The experts will rotate at the end of each discussion session.
About Elastic Path
Elastic Path Software pioneered flexible ecommerce software that enables online retailers to attract and convert customers profitably. Elastic Path's fully-integrated, ecommerce framework is designed specifically for mid-sized retailers operating within a multi-channel environment. Using innovative search engine optimization (SEO) technology and simplified open source components, Elastic Path's technology empowers its customers to maximize resources and quickly adapt tactics at a comfortable price. Companies such as Makeup.com, Cotswold Collections, Aeroplan, Random House, Electricshopping.com and Xerox use Elastic Path for maximum control over their rapidly evolving online stores.
Elastic Path Software is headquartered in Vancouver, British Columbia, Canada. For more information please call 1-800-942-5282 or visit Elasticpath.com.
###