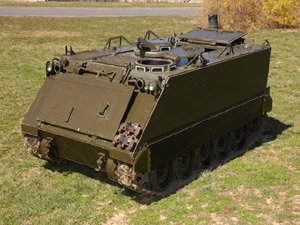 Advance placement will help us facilitate the most accurate posting of text, photos and/or video for each item.
Arlington, VA (PRWEB) October 25, 2006
The Arlington VA-based International Association for Counterterrorism and Security Professionals (IACSP), announces the launch of its new IACSP Auction web site. It will specialize in new, used or re-designed military and law enforcement products. Weaponry is excluded. On the web at http://www.IACSP.com (refer to Auction Link on the homepage), the site currently is in BETA. Visitors will notice changes to the site as it develops, over time. The auction is open to individuals, military and law enforcement organizations interested in selling or purchasing related products.
Proceeds from the auction site will support activities of the IACSP and its 501 (c) (3) non-profit charitable Counter-Terrorism & Security Education and Research Foundation (CTSERF)--which funds the improvement of national and international understanding about all facets of terrorism through sponsored conferences, workshops, symposiums, video productions, media educational projects and printed material. CTSERF also funds research, training, academic scholarships and terrorism victim assistance.
Auction Items Allowed
IACSP Auction sellers will reach targeted buyers for manufacturer-supplied over-production items, those with product changes/updates, or those with style changes. Buyers may obtain such products at significantly lower prices than on the open market.
Examples of items that can be submitted include new, used or surplus night-vision equipment, and used or like new items from Army, Marine, Navy, Coast Guard, Air Force, police, sheriff or other agencies. Other items could include cars/trucks, atv, jeeps, sea-craft; national security and counter-terror materials/equipment; historical military items; personal protection vests; surveillance equipment; fire, EMT and related first-responder emergency equipment; manuals; ultra-light vehicles; general government-issue materials and homeland security preparedness kits.
Anyone registered with the IACSP can bid.
Currently, the first online listed sale falls under the armored vehicle category--an M113A1 Amphibious Armored Personnel Carrier originally valued at $2 million. Starting bid is $5000. A "Reserve Price" exists.
Posting Fees
As with any online auction, a small insertion setup/posting base fee of $25 applies for those wishing to post items.
Unlike conventional auctions, IACSP auction personnel assist the seller with the set up of each auction using text-copy, images and/or video provided. Optional seller fees gain additional attention on the site, with options such as:
Homepage Featured Auction (auction homepage feature): $25
Category Featured Auction (top of page listing): $8.00
Embedded Windows Video (high-ticket item - DVD video clip quality): $50.00
The Final Seller Closing Bid Fees, due from the seller, are arranged on a graduated/sliding scale--each based on a percentage of the closing bid (selling price).
According to Steve Fustero, Director of Operations, "This auction more closely resembles a setup process like that for placing an interactive ad with print or electronic media. We'll help the sellers get it right."
Restrictions
Though additional restrictive guidelines may apply, there are 3 basic restrictions to post items for the 14 or 30-day auctions:
Military or law enforcement products only
No illegal merchandise, including pirated software and music, firearms/weaponry, adult videos, or pornography-affiliated items
Price minimum is set at no less then $150 per item.
Amphibious Armored Personnel Carrier
Described as "A Mint 1974 M113A1 Amphibious Armored Personnel Carrier," the site's first item is easily viewed on a 3-minute DVD quality video--with sound--that illustrates many of the vehicle's extra features and maneuverability. The actual description says,
"This is the lowest time M113A1 in existence! Brand New Condition, 48 hours total time since new! 13 Passenger, 45 MPH Land / 3K in Water. Previously owned by private estate not government. Includes manuals, spare parts, track pads, tools, oil, filters and Driver's NV Periscope still in original wrapper! Cost New $2,000,000 Selling at a fraction of this cost. Start bidding now! The Ultimate Vehicle for:
SWAT Deployment
Retrieving Wounded Police Officers/Civilians in Hostile situations.
Riot Control using a Water Cannon
Extraction of Hostages in Stand Off Situations
National Emergencies - Flood, Hurricane, Snow, First Responder
Bidding ends November 12th at 9:51 p.m. EST. The personnel carrier is located 35 miles west of the Philadelphia Airport.
Anyone may view the auction site and products. Free advance registration is required for each viewer to be issued a password.
Items to be sold are invited for posting. All posted products must be submitted well in advance of placement, for approval. According to Fustero, "Advance placement will help us facilitate the most accurate posting of text, photos and/or video for each item."
Weapons, or weaponry-related products will not be sold.
Individuals or organizations with products to sell must contact the IACSP directly. Use the Primary Contact Form located on the auction site. When items are determined to meet guidelines, the IACSP will notify prospective sellers and the item(s) will be posted when payment is received.
Participation Eligibility
The IACSP auction is available only to people legally eligible to form binding contracts in a seller/buyer relationship. Those under age 18 are not eligible, due to security precautions in place.
The IACSP--the oldest, continuously operating organization dedicated to educating the world about terrorism--is concerned with all aspects of counterterrorism. Based in Arlington, VA, IACSP serves its members as a focal point for information and activities, and as a network for interacting with other professionals in the field. Its purpose is to provide education and information to the public, and to promote international cooperation in counterterrorism policy.
Membership is open to professionals involved in counterterrorism and security, corporate and small business owners and executives, college and university students, and members of the public with an interest in fighting terrorism. Go to http://www.IACSP.com for more information.
For information specifically related to the IACSP Auction Site, contact the following:
MEDIA CONTACTS:
Steve Fustero
Director of Operations, IACSP
http://www.iacsp.com
P.O. Box 10265, Arlington, VA 22210
1.703.243.0993 (VOICE)
1.703.243.1197 (FAX)
Phil Friedman
V.P. Operations, IACSP
http://www.iacsp.com
105 West 72 Street
New York, NY 10023
1.212.362.3151
Craig O. Thompson
Communications Director, IACSP
http://www.BusinessContinuityBCP.com
P.O. Box 503, Greenwood, IN 46142
1.317.535-3705 x 3705
###