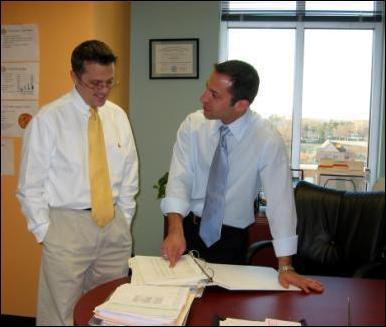 Bethesda, MD (PRWEB) October 26, 2006
With over 10 years experience as the industry leader in scientifically developed pharmaceutical flavorings, FLAVORx's success has led to its announcement of plans to expand into international markets. Having solved the problem of getting children to take unpalatable medications domestically, the company has set sights on meeting the demands of the global consumer.
Since its modest start in 1994 by a father/son pharmacy team as a way to help the son's daughter, Hadley, FLAVORx has grown at an exponential rate. The company now has over 35,000 pharmacies nationwide including behemoths such as Wal-Mart, Walgreens, CVS, Rite-Aid and Target. Among other industry awards, FLAVORx has made a 3-time appearance on the INC 500 list of 'America's Fastest Growing Private Companies' and won the coveted Ernst & Young Entrepreneur of the Year award in 2004.
FLAVORx's first global ventures started in 1998 with the Australian group Medical Flavouring Systems, which began distributing the company's flavoring system to pharmacies in Australia and New Zealand. Then in late 2004, the company hired Canadian nationals to educate and grow its presence with its northern neighbor. As of late 2006, FLAVORx can be found in 1 of every 3 Canadian pharmacies including powerhouses such as Jean Coutu, Loblaws, Sobeys/Lawtons and London Drugs.
"It's funny," says Kenny Kramm Founder and CEO of FLAVORx, Inc. "I started FLAVORx as a way to help my disabled daughter take her life-sustaining medicine. Today I get calls from Europe, Southeast Asia and even the United Arab Emirates asking how they can get their hands on our product."
FLAVORx is no foreigner to international demand and the need for solutions to ensure comprehensive treatment programs. Over the past year and a half, the company has worked through the Clinton Foundation to provide flavoring for antiretroviral medications for children afflicted by HIV/AIDS in Thailand and the Dominican Republic. The company has also provided services pro bono toward such efforts as flavoring stale water for troops in Iraq to combat dehydration, and supplying support, relief and its flavoring system to children orphaned by Hurricane Katrina.
Currently, FLAVORx is working with the Food Standards Agency in the UK and anticipates having European Union approval to sell its product throughout Europe. In addition, the company is working with the United States Pharmacopeia to develop their flavor standards for other international countries. "We are already ahead of the game since we have translated our formulary into Spanish and French," says Kramm. "Now our focus is on languages like German, Portuguese and Italian."
However, the company doesn't have its eyes only set on Europe. "Japan represents one of the greatest opportunities for FLAVORx," says Woodie Neiss, CFO of FLAVORx. "In 2005, Japanese spent $188 billion in their pharmacies, second only to the United States. Clearly there's an opportunity for FLAVORx in Japan."
According to Barnes Reports, over 584,000 pharmacies around the world make up total sales of $1.1 trillion. With just over 35,000 pharmacies, it would seem that FLAVORx is just scratching the surface.
FLAVORx solves a problem that parents and children worldwide face. Continued innovation and creativity keep the company ahead of the curve and focused on growth. "We don't ever want to hear about another child being traumatized or failing to recover due to medicinal compliance," says Kramm. "When the days of noncompliance disappear, not only will FLAVORx's prophecy become true, but so will an idea whose seed came from a little girl in Washington, DC named Hadley."
For more information, please visit http://www.flavorx.com or contact Teresa Chen at 800.884.5771, extension 234.
About FLAVORx
FLAVORx is a pharmaceutical flavoring system used by pharmacists and veterinarians nationwide to improve the palatability of liquid over-the-counter and prescription medications. To date, FLAVORx has flavored over 40 million prescriptions without any incidence of allergy, adverse reaction or changes in efficacy. FLAVORx flavors are non-allergenic, dye-free, sugar-free, phosphate-free, sodium free, gluten and cassein free and alcohol-free, making them safe for all patients. With over 42 flavors ranging from Bubblegum and Watermelon to Chocolate Silk Pie and Peaches 'n Cream, FLAVORx is sure to please any taste bud whether it's a child or an adult. In addition, 16 animal-inspired flavors such as Crispy Bacon and Salmon Steak help medications go down a little easier for FLAVORx's veterinary friends as well.
###