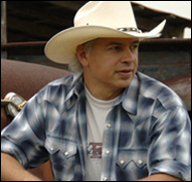 Nashville, TN (PRWEB) October 26, 2006
Wolf / Aspirion Records recording artist, Zachary Hunter, will release the CD, In Your Dreams, on October 31. "Two Lonesome Hearts," the first single, is heating up radio airwaves now.
In Your Dreams was co-produced by Hunter and Ed Stasium, who has produced, engineered, and mixed a wide variety of artists in his career, including The Ramones, Mick Jagger, Joan Jett, Carly Simon, and Kathie Baillie, just to mention a few. Recorded in Colorado and Nashville, the album features an all-star cast of session players and vocalists, including, Kenny Aronoff, Pete Anderson, Brent Mason, Paul Franklin, and Bob Babbit (one of the legendary "Funk Brothers," of Motown fame).
Originally from Roanoke, Virginia, Hunter began performing as a solo act in his twenties while living in Charlotte, North Carolina. In the late-nineties, he finally settled in his present home in Durango, Colorado. His influences include the late Toy Caldwell of the Marshall Tucker Band, Vince Gill, Clint Black, and Steve Wariner.
In Your Dreams weaves in and out of traditional and modern country music with seamless ease. While years of performing have shaped his style, Hunter has also honed his songwriting skills, and the rewards of his diligence are evident on the disc. He wrote all 13 tracks on the album.
Hunter's dream has always been to "move" people with his music. "It feels like I've gotten much closer to the mark with this CD, with my songwriting, my singing, and with Ed at the helm with the production. I'm very proud of this recording."
For photo and interview requests, contact:
Clif Doyal, CDA Promotions-Nashville
Office: 615.885.5998 Cell: 615.319.1863
For more information about Zachary Hunter go to: http://www.ZacharyHunter.com
Wolf Records /
Aspirion Records Group, Inc.
Address: 1200 Division St., Ste. 206, Nashville, TN 37203-4000
Main Phone: 615-401-6994
Website: http://www.aspirionrecords.com
# # #