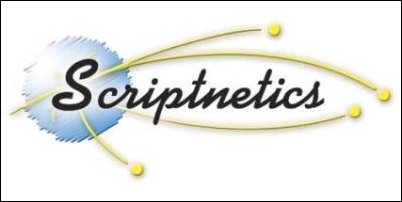 (PRWEB) October 26, 2006
The Tablet PC and the Ultra Mobile PC (UMPC) with their handwriting capabilities have opened up a new area of computer application development. This is handwriting as the method of data entry for control and retrieval in computer programs and is beginning to be referred to as scriptnetics.
BrunMed, Inc announced today its change of name to Scriptnetics, Inc. to better reflect its growing recognition as a company providing custom software that uses handwriting. BrunMed, founded in 2000, is one of the first software solutions programming companies to focus on building applications with embedded handwriting and handwriting conversion.
Michael Milne, CEO, states, "Our ability to provide customized software systems that take advantage of the Microsoft Windows XP Tablet PC operating system puts us at the cutting edge of software programming."
The Windows XP Tablet PC operating system was released November 7th, 2002 by Microsoft as a super set of the regular Windows XP operating system. This super set could take advantage of the maturing technologies of wireless, network access, low power CPUs and screen digitizers. These technology developments laid the foundation for computers to become lightweight and robust enough for "corridor warriors," workers who can not be tied to a desktop computer and who multi-task throughout the work day.
The now newly named Scriptnetics began to leverage the new technologies into applications for medical doctors. Physicians and hospitals were the first large group of corridor warriors to purchase and use the Tablet PC. The first application released by Scriptnetics was Medscribbler, the first electronic medical record (EMR) with embedded handwriting.
Other Scriptnetics products include: a soon to be released an UMPC based prescription writer called RxScribbler, a medical dictionary for the Tablet PC, Prairie Dog Bash for the UMPC plus customized software applications for medical and medical software companies.
Scriptnetics is a Microsoft Tablet PC Premier Partner, one of only fifty companies world-wide, and provides software programming services from North America and information publishing for physicians.
Scriptnetics Inc.
51 Highfield Street
Suite 200
Moncton, New Brunswick
Canada E1C 5N2
phone: 1-506-859-9271
1-248-686-2816
1-866-350-6337
Websites:
scriptnetics.com
brunmed.com
medscribbler.com
emrtoday.com
emrfreesoftware.com
###