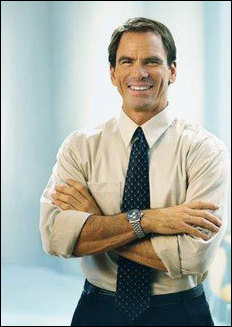 Since the launch of HelloLender's Concept
San Jose, CA (PRWEB) October 27, 2006
HelloLender.com A Mortgage Lead Generation Company that specializes in generating non-Internet generated mortgage leads; and uses a toll free network to deliver free mortgage quotes to borrowers and live mortgage leads to loan officers has teamed up with a powerful VOIP network. The new affiliation will drive over $120,000.00 per year in to the VOIP Companies revenue. To keep trade secrets "secret" the new affiliations name will be withheld.
HelloLender plans on using this new relationship it has forged with the new VOIP Company to reach out to mortgage prospects VIA a voicemail delivery and telemarketing system that will generate many new live mortgage leads for its clients.
The mortgage leads that HelloLender.com offers are a step above the rest. By delivering live calls directly to mortgage companies with no middle men or delays the lead is 100% exclusive, fresh, and delivered to the mortgage companies phone in real-time.
The new affiliation with the VOIP Service will give HelloLender the tools to deliver more quantity without compromise of quality. "Since the launch of HelloLender's Concept "One Call, One Lender" this year (2006) we have had over 3,500 loan officers inquire about our service and have reached a point where we must expand to deliver more calls. The demand for our service is huge."
Generating and selling Mortgage Leads is a huge business. If you can generate a good amount of mortgage leads for a minimal cost you can always sell them. HelloLender will be expanding its operation within the next 2-3 months to offer the highly requested Spanish speaking mortgage leads. In addition to the changes HelloLender is making the company also announced its desire to team up with other lead companies and is in the market to buy established mortgage lead businesses and mortgage domain names that are generating web traffic.
HelloLender has caught the eye of their competition and media by stating that Internet leads in general are almost all bogus or carry a low closing ratio. Recently in a press release HelloLender mentioned a company eLeadz.com owned by Go Appy a reputable mortgage lead sales company.
HelloLender wanted to make it clear that they are in no way affiliated with eLeadz.com and that the article written was not stating eLeadz.com was a dishonest company. They were mentioned because they are one of the leaders in Internet mortgage lead sales. eLeadz.com to date has been in business many years and still offers the best quality mortgage leads possible and is one of the top ten Internet lead companies.
For more information on the lead generation service HelloLender offers or to learn about their mortgage quote network visit them online at http://www.HelloLender.com
###