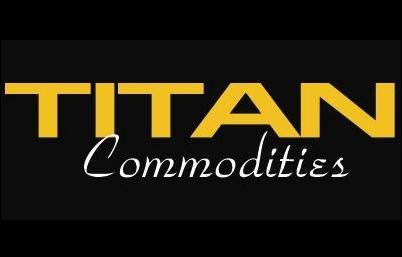 The term ' www.titancommodities1.com [foreign currency exchange trading] ' often brings up fears of a highly volatile market in which traders utilize a lot of leverage and subject themselves to big wins and even bigger losses
Las Vegas, NV (PRWEB) October 30, 2006
Titan Commodities One, LLC (http://www.TitanCommodities1.com)], a newly launched foreign exchange trading investment company, is pleased to offer its clients the unique opportunity to benefit from personalized attention in which investment programs are customized to the client's particular financial goals. These goals are reviewed regularly and compared to the program's progress in order to achieve and often surpass client expectations.
Titan is also offering its clients a unique 20 percent minimum return clause. "Never before have I been able to offer investors an opportunity in which they are in such an advantageous position. The fact that we offer a 20 percent annual return to the client before we make a dime is unheard of in the financial world," says David Lachtman, Director of Client Relations at Titan Commodities One. "Funds normally make money by companies charging clients upfront fees regardless of the fund's performance. A traditional fund makes money even if it looses money for its clients, whereas we only make money if our clients profit a minimum of 20 percent each year."
According to its Executive Summary, the primary objective of Titan is to generate a realized profit of two percent per month for Member Investors by utilizing Titan's proprietary trading system in the foreign exchange market. Titan's secondary objective is to outperform the two percent "return hurdle," as the Investment Manager only profits when Titan books a net monthly profit greater than two percent. This ensures that investors are the primary focus and the Manager is held to a "success only" based incentive structure.
As stated in its Investment Strategy, Titan will attempt to achieve maximum returns and simultaneously mitigate risk through the use of its mathematical trading algorithm, designed specifically to create a "no money-losing trade" money management paradigm. This algorithm has been continually refined over the last 10 years and is projected to produce a net monthly return of at least three percent and often times, greater than seven percent. (Upon request, performance records of an account that utilized Titan's algorithm will be made available to accredited investors.)
"The term ' foreign currency exchange trading ' often brings up fears of a highly volatile market in which traders utilize a lot of leverage and subject themselves to big wins and even bigger losses," Lachtman says. "Titan's highly refined, proprietary algorithm addresses such concerns by minimizing the use of leverage and using volatility as an opportunity to mitigate risk and to maximize profit."
For more information or to inquire about Titan's privately managed accounts, please visit http://www.titancommodities1.com or contact:
David Lachtman
Director of Client Relations
702-469-9783
# # #