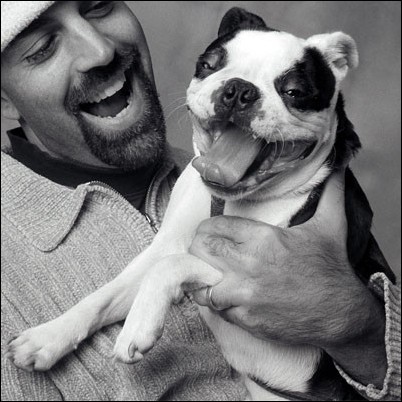 Bethesda, MD (PRWEB) October 31, 2006
Recent studies from the American Veterinary Medical Association show that xylitol, a popular sugar substitute, may be dangerous to dogs by causing illness, low blood sugar and possible liver failure. Xylitol-related pet exposures are increasing at an alarming rate, most likely due to the fact that the use of xylitol has become increasingly popular. Pet owners and dog owners especially should be careful to keep products containing xylitol out of the reach of their dogs. Therefore, common practices, such as hiding pills and capsules in sweet treats to convince pets to take their medications, should be monitored very carefully to ensure that products with xylitol are avoided. To bypass this concern, pet owners can rely on flavoring their pet's medications with products such as FLAVORx to ensure pet-approval and compliance.
Xylitol is present in products such as sugar-free chewing gum, candy, baked goods, diet items and toothpastes. In 2003, the American Society for the Prevention of Cruelty to Animals (ASPCA) recorded only 3 xylitol poisonings. In 2004 however, the number had jumped to 70 and, in 2005 over 170 cases were reported. Between January and August 2006, 114 cases have already been reported. In dogs, xylitol triggers the release of insulin, leading to hypoglycemia, more commonly known as low blood sugar. Though concrete studies have yet to establish a cause-effect relationship between xylitol and liver damage and bleeding disorders in dogs, the initial studies heavily indicate that the bottom line is that dogs are at risk.
Owners commonly use treats to reward pets, as well as to hide pet medications. Cheese, sausages and sweets are frequently used to disguise pills and capsules. However, these types of 'delivery systems,' while safe for humans, can be problematic because pets have different absorption and digestion than their owners. In addition, many of these treats may be high in fat, calories or sugar-content, making them potentially unsafe for pets, especially those already receiving medication for health issues.
Using a flavoring system like FLAVORx safely flavors liquid medications with FDA-approved and pet-approved flavors such as Crispy Bacon, Red Angus Beef and Salmon Steak. Additionally, pill and capsule medication can be converted to suspension and then flavored. Doing so eases the struggle in convincing pets to swallow medications and also ensures that they are receiving the necessary dosages.
In dogs, signs of xylitol poisoning could develop as quickly as 30 minutes after ingestion, but also may not show up until 12 hours afterward. Owners should contact their veterinarian immediately if they see symptoms such as vomiting, depression, loss of coordination and/or seizures. Because xylitol has fewer calories and has been reported to prevent tooth decay and slow the increase of blood sugar in humans, it has become increasingly more popular in consumer products. Virtually any product touted as 'sugar-free' could contain xylitol as a sugar substitute and owners need to be aware of product ingredient labels to ensure their pet's health.
About FLAVORx
FLAVORx is a pharmaceutical flavoring system used by pharmacists and veterinarians nationwide to improve the palatability of liquid over-the-counter and prescription medications. To date, FLAVORx has flavored over 40 million prescriptions without any incidence of allergy, adverse reaction or changes in efficacy. FLAVORx flavors are non-allergenic, dye-free, sugar-free, phosphate-free and alcohol-free, making them safe for all patients. With over 42 flavors ranging from Bubblegum and Watermelon to Chocolate Silk Pie and Peaches 'n Cream, FLAVORx is sure to please any taste bud whether it's a child or an adult. In addition, 16 animal-inspired flavors such as Crispy Bacon and Salmon Steak help medications go down a little easier for FLAVORx's veterinary friends as well.
For more information, please visit http://www.flavorx.com or contact Teresa Chen at 800.884.5771, extension 234.
###